Just a 40 minute train ride out of Zurich, lies a beautiful medieval city, situated on the shore of Lake Zurich. Rapperswil, or Rapperswil-Jona, is the perfect choice for a day trip from Zurich. There's lots to do, and it's easily accessed from Zurich by train or car. Once here, you'll be spoiled by nature and history, all wrapped in one small, charming city. Here are the best things to do in Rapperswil.
Introduction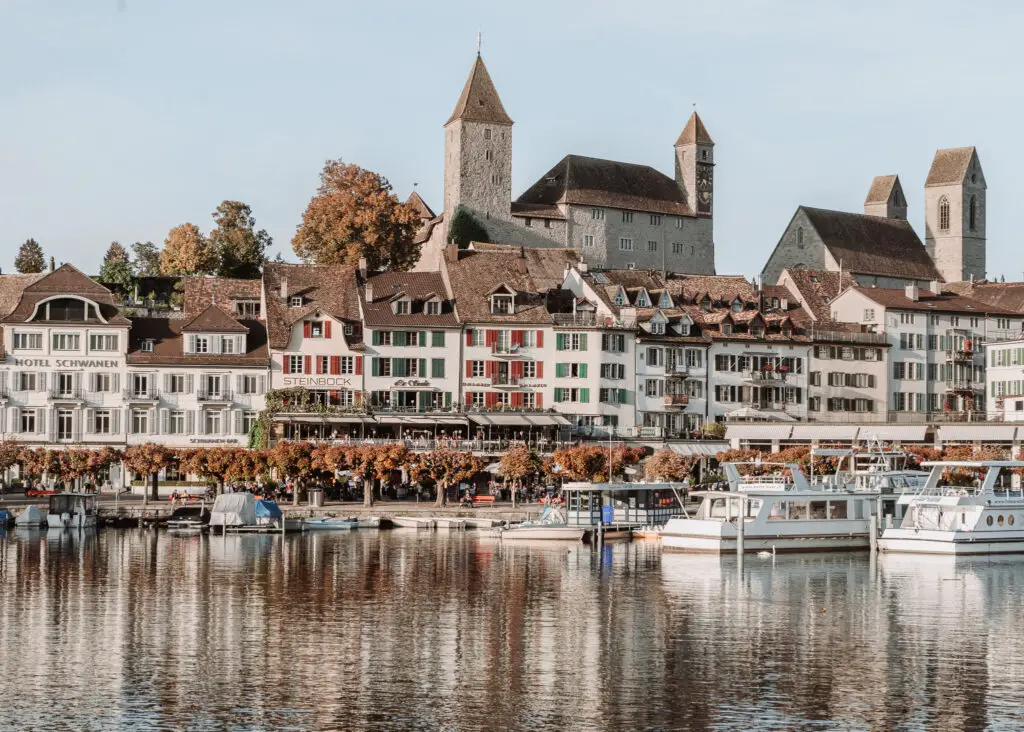 Rapperswil was formally founded in 1229, by the Duke of Altendorf. According to legends, he came to the area to hunt, and while here, ended up at the top of the hill, to have lunch with the Dutchess. It was then that a doe came to her, and put its head directly onto her lap. The duke took this as a sign of good fortune, and decided to build his castle right there.
When driving into the city, even from a great distance, you will see the silhouette of the Duke's medieval castle atop the hill. It is the most recognizable landmark in the city, overlooking the Old Town and lake below.
Things to Do
Schloss Rapperswil (Castle)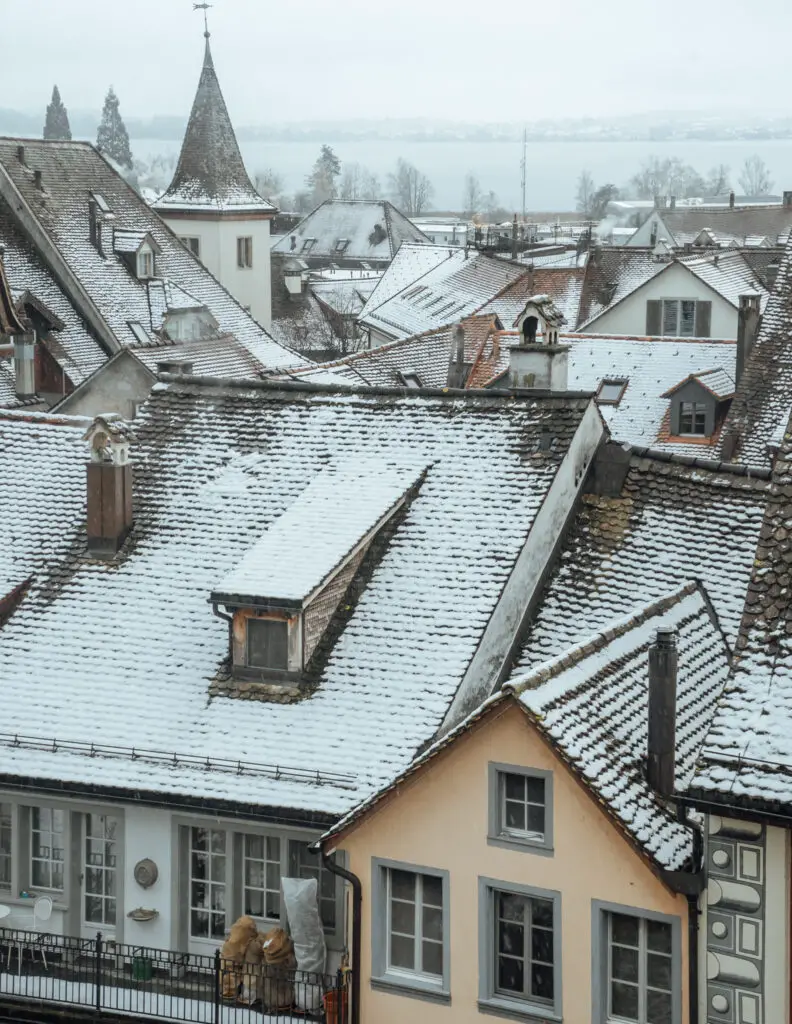 This is one of the most celebrated landmark in Rapperswil, and one of the most significant ones on Lake Zurich. The castle itself is not open to the public, save for a few special events a year. However, you can visit the castle grounds, which are spectacular.
On the grounds, you'll find deer grazing on the grass, commemorating the legends of Rapperswil's founding.
Around the castle, there is a park, which is one of the best places to watch the sunset over Lake Zurich from Rapperswil.
On the southern end of the hill, you'll find Schlossberg, the oldest vineyard on Lake Zurich. Here is where grapes are still being cultivated to produce Swiss Pinot Noir.
Rose Garden
Rapperswil is also called "The City of Roses" after the many rose bushes grown here.
There are four official rose gardens in Rapperswil, to be exact. About some 20,000 odd rose buds call Rapperswil home, and you'll find them in bloom from May to October.
There are over 600 varieties of rose bushes found here, and you can smell their fragrance around town in the warmer months.
Liebfrauenkapelle (Chapel of Our Lady)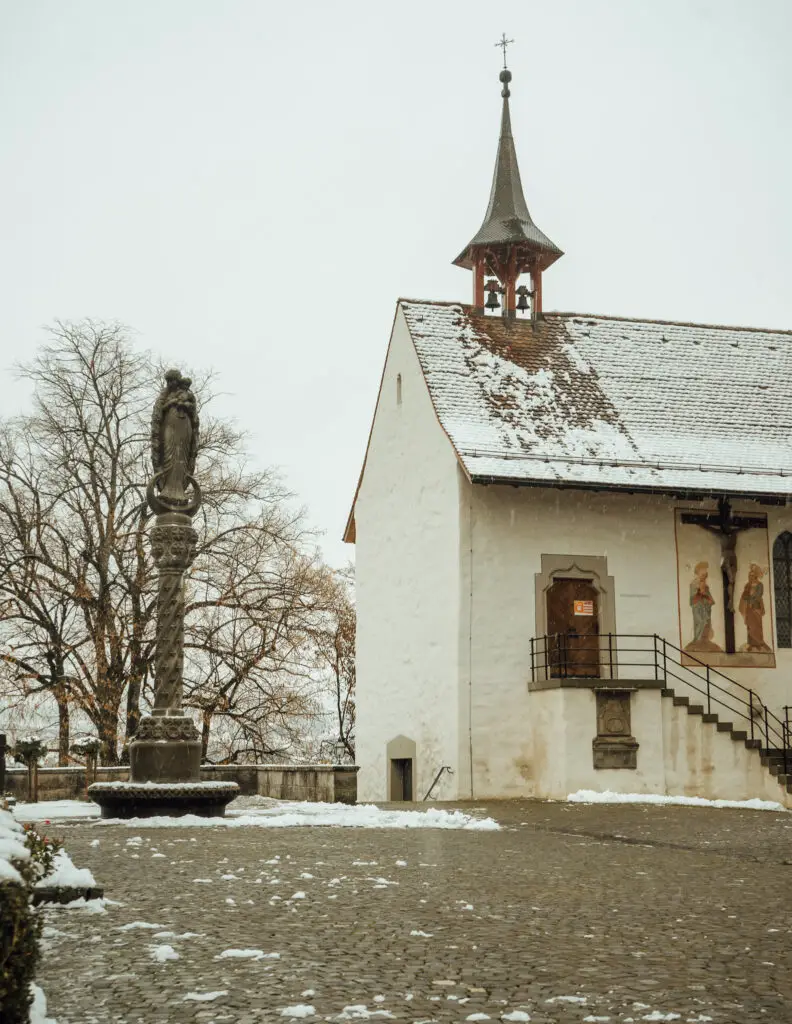 This little chapel is located right behind the castle. It is small, but historically significant, as it was the chapel for the early inhabitants of Rapperswil Castle. It houses the ossuary of Rapperswil.
Stadtpfarrkirche St. Johan (St. John's Parish)
This church forms half of the Rapperswil skyline. It's located directly next to Liebfrauenkapelle and behind Rapperswil Castle. The St. John's Parish is built in a Romanesque-gothic style, with two uneven towers.
Capuchin Monastery
The founding of this monastery dates back to the year 1602, and is still in active use today. You can get a peak at life within the walls, by going on an organized tour. These are offered in English but come at a steep price.
Price: 150 CHF (165 USD) per group
How to book: Contact the Rapperswil tourism office .
Rapperswil Old Town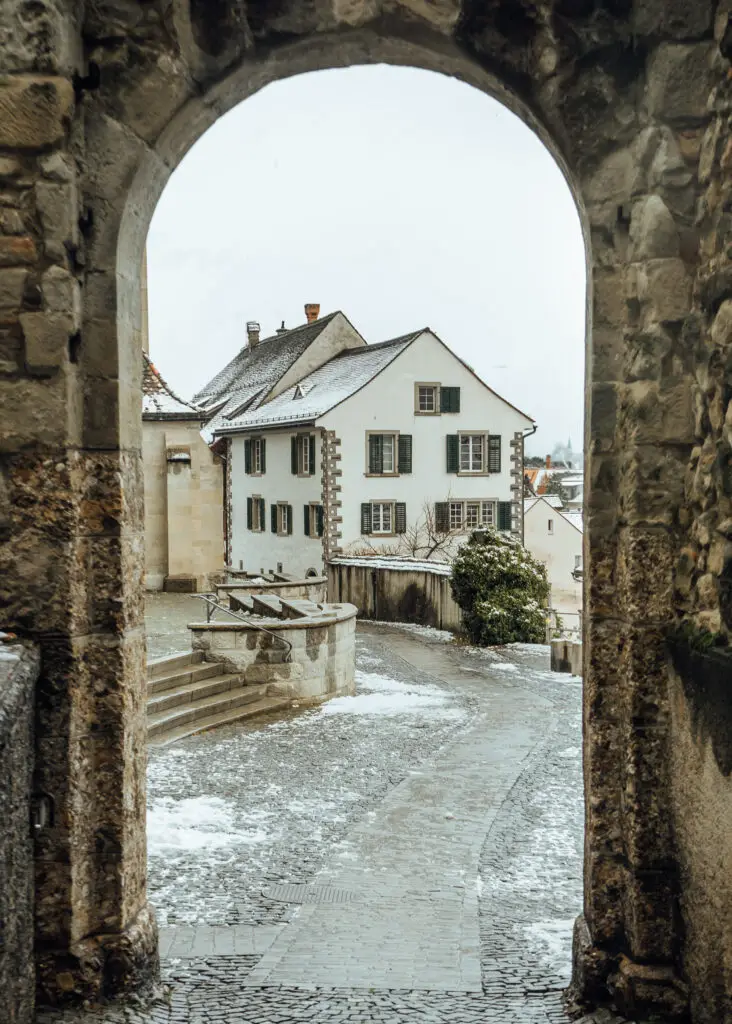 The old town of Rapperswil is compact and well preserved. It's like stepping back in time, except the fact that you can find Starbucks and Mc Donalds here.
In the old town, you'll find little boutique shops, restaurants and cafes. Be sure to check out the square and the fountains.
If you speak German, you can opt to go on a walking tour to really dive into the history of Rapperswil. These can be organized at the tourism center located here.
Walk Around the Lake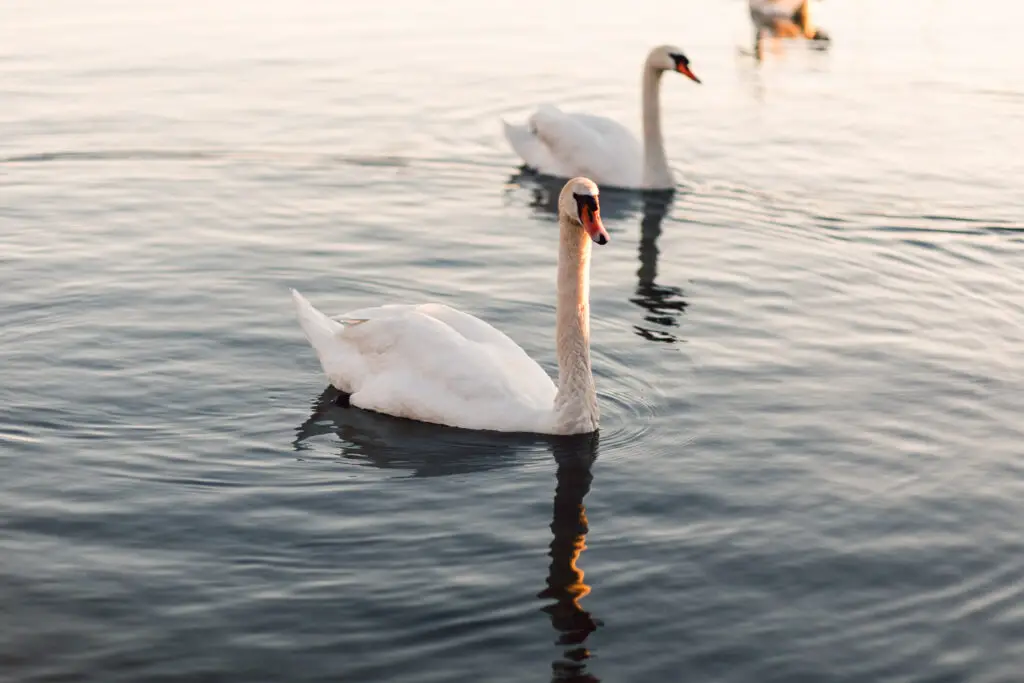 The lakeside promenade is a beautiful place to soak in the scenery. Starting from the Old Town, there are benches and a small park where on warm days, people can be seen lounging and soaking up the sun.
If you walk along the lake, and into nearby Jona, it'll take you through farmland and a lakeside church somewhere on the way.
Rapperswil-Hurden Wooden Bridge
Historically, there was a footbridge that crossed the entire lake, connecting Rapperswil to the opposite side. This bridge no longer exists.
Today, the newly reconstructed version is 841 meters long, and connects Rapperswil with Hurden nearby.
It is still the longest wooden walkway in Europe, and takes you over the lake offering stunning views.
You'll also pass by the ancient Helig Husli, or "Holy House" chapel. This is all that remains from the historic bridge.
Visit Lützelau and Ufnau Islands
There are boat tours available in the warmer months, between April to October. They are a great way to discover the lake and the little islands off shore.
Ufnau Island
Here, you will find the St. Martin's Chapel as well as Peter and Paul's Church. If you want a bite to eat, Raben Restaurant is open everyday.
You can reach Ufnau Island by the scheduled cruises, that operate several times a day from Rapperswil.
Lützelau Island
This island nearby can be reaches by the Lützelau shuttle or by private boat. It's known for its natural beauty, and is a calm place to escape the hustle and bustle of life.
Go Kayaking
The natural beauty of Lake Zurich can be fully observed from the shores of Rapperswil. But getting out on the lake is an even better way to immerse yourself into the center of nature.
The lake is calm, with little to no waves. This makes it ideal for kayaking.
Out on the water, you'll share the lake with hundreds of ducks and swans gently floating by. Above you, will have 360 degree views of the snow capped mountains surrounding the lake.
It's an unforgettable view, for sure.
Rent a kayak or stand up paddle board at Hensa Shifffahrt located here.
See a Hockey Game
There is a hockey stadium in town. If you're interested in catching a game check out the schedule here.
Visit Jucker's Farm
The area conjoined with Rapperswil, is called Jona. Historically, this area was farmland, that was overseen by the castle nearby.
Today, it maintains it's roots, and there are still farms here, co-existing with the residential neighborhoods.
Jucker Farm is where you can purchase locally produced goods, including baked goods and beer. It's a great place for families or visitors with children.
Where to Eat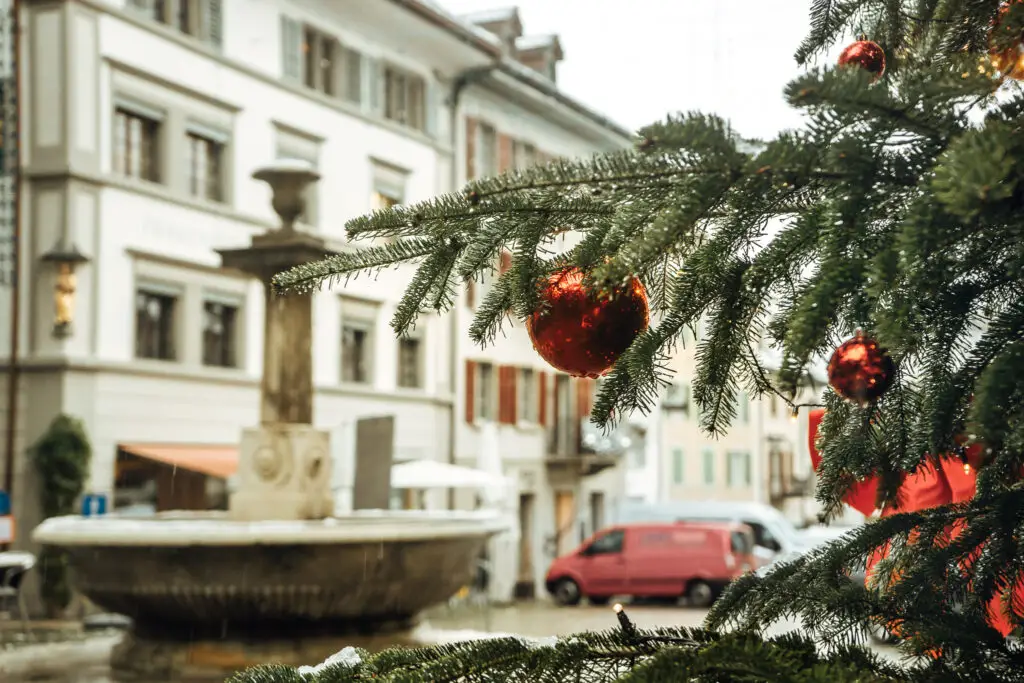 Vino Bar Il Sottoscala: a large Italian restaurant and wine bar, offering one of the best views of the lake from Rapperswil. It has a large menu for dining, and an even longer menu for wine. During summers, there can be a wait, as this is a popular spot for locals and visitors.
Steinbock: Just nextdoor to Vino Bar, is a restaurant offering local cuisine and in autumn season, locally sourced game meat. These are no light meals, so come hungry.
Sayori: An upscale sushi restaurant inside a hotel, that also offers Chinese and other Asian cuisine. If you have a craving for Asian food, this will be your best bet in town.
Where to Drink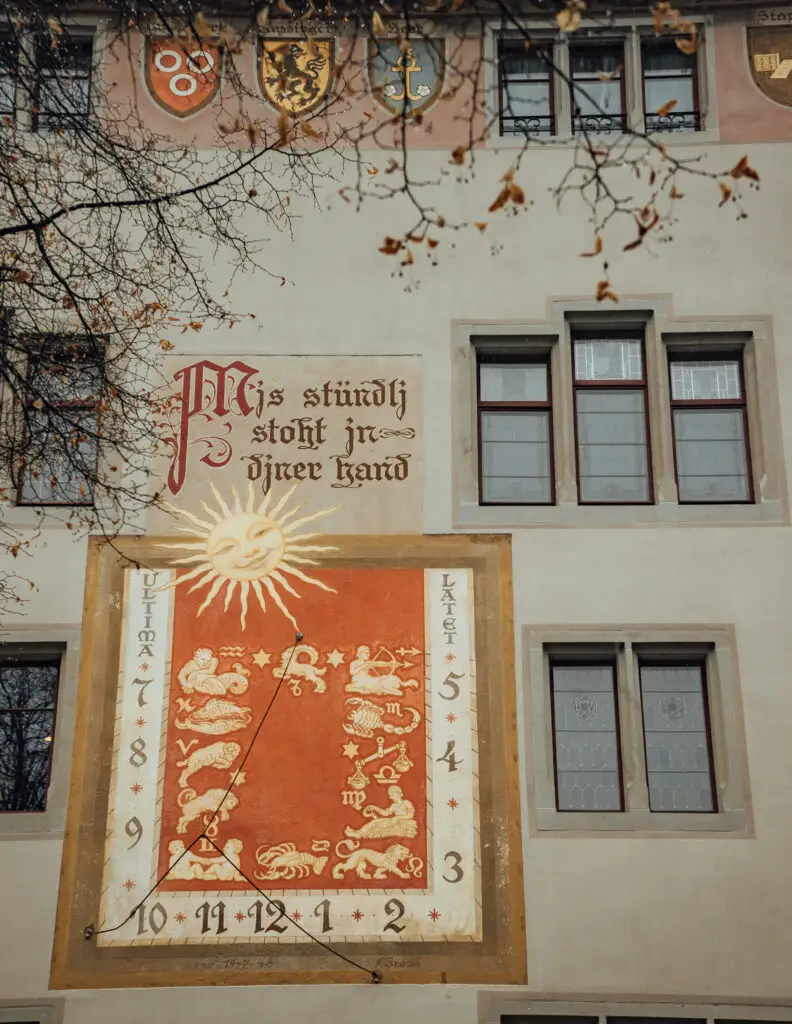 Nautic Pub: This tiny bar is located right next to the lakes shore. It's a cosy place to enjoy a beer and the view.
Mojo Bar: A trendy bar for insiders and locals of Rapperswil. It's decorated in a contemporary style, and offers good cocktails and a wide variety of drink options.
Nelson: A casual and spacious bar, with lots of options for beer on tap.
Where to Sleep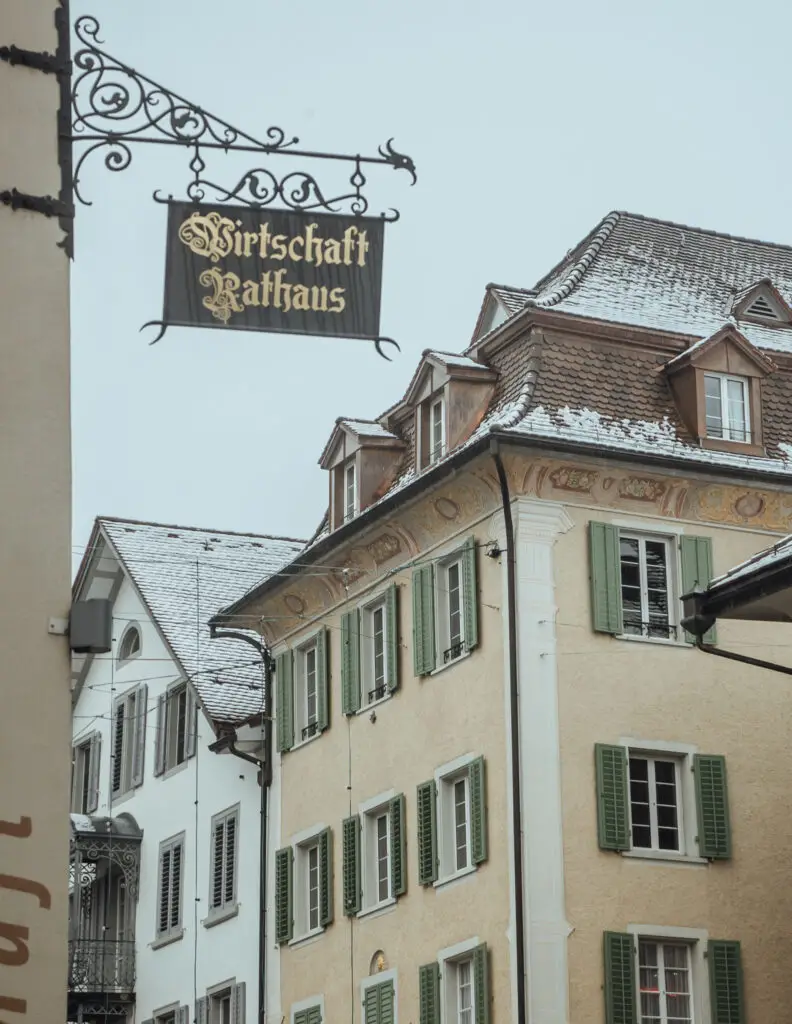 Rapperswil is small enough to be done as a day trip, but if you want more time here I can recommend the following:
Sorell Hotel Speer: A four star hotel located conveniently in the historic city center, and across from the train station. The interiors are stylish, and modern. Prices start at $233 USD per night.
Hotel Lo!: This hotel is located a bit outside the city center, on the main road. The interior is decorated in a hip and chic style, with most rooms having a view of the river. Prices start at $211 USD per night.
Rapperswil-Jona Youth Hostel: This is the only budget option available in town. It's a bit outside the city center, in the residential and farming area. Prices start at $55 USD per night for a bed in a 4 person dorm.
And there you have it! A complete guide on the best things to do in Rapperswil. Have you been to Switzerland? Let me know some of your favorite places below!