Hamburg was never really high up on my bucket list, despite the fact that almost all my German friends simply gush over it. In my mind, Hamburg was an industrial city that lacked the aesthetic beauty of many other big European cities. After visiting and spending a weekend there, I can finally say that this city really surprised me. There is a lot to do and enjoy in Hamburg, and you'd honestly need closer to 5 days to fully cover the highlights. But for those short on time, I've compiled the best of the best to give you an itinerary for how to spend one day in Hamburg!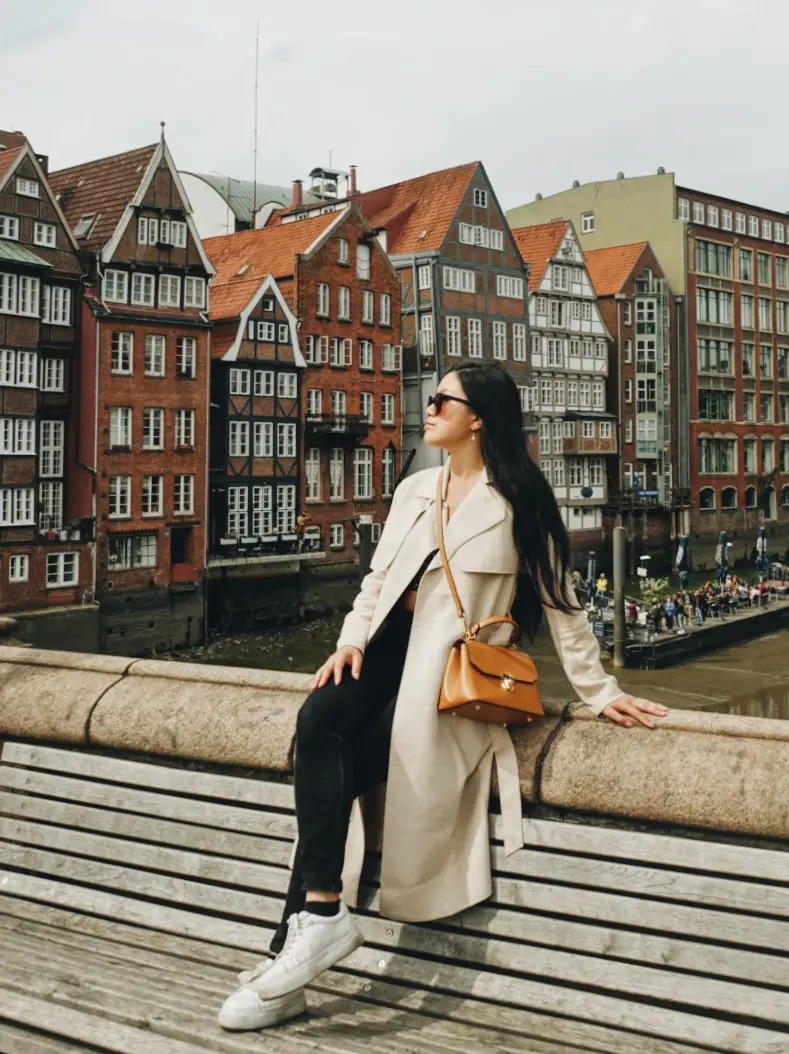 About Hamburg
Hamburg is a port city in the north of Germany, and is currently the second largest city in the nation, just after Berlin. Historically, it was a critical port for trade, and remains so until this day as the second largest port in Europe. Since the 1100s, Hamburg has been used as a key trading area, which greatly contributed to it becoming a thriving and developed city early on.
The city's history and deep connection to the water is apparent even today. As you explore the city, you'll get acquainted with the Elbe River, the city's literal backbone. You'll meander across the many manmade canals that run along the city, which played a huge role in its function as a port. Not to mention, the museums dedicated to the maritime history, as well as a cuisine that is largely influenced by the fishermen that have passed through throughout the centuries. It becomes clear very quickly, that the water is a critical part of what made Hamburg what it is today.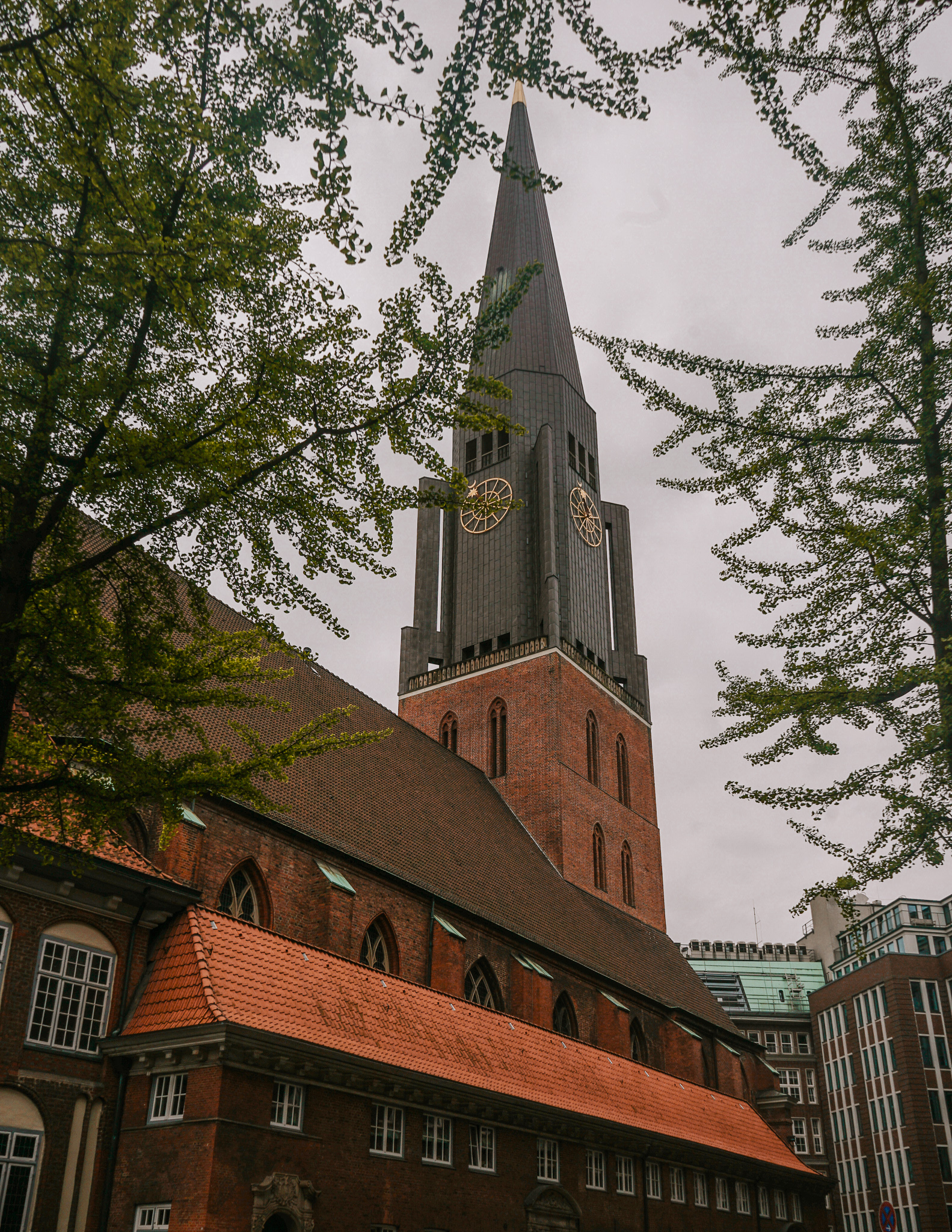 Is One Day Enough in Hamburg?
While you definitely can't see everything this city has to offer in a single day, for those short on time I have listed the highlights below. I did most of these in a single day, by walking between attractions, and only taking the train back to the city center from Elbstrand Beach. So it's definitely practical to hit all these in one day.
Keep in mind however, that I visited in late spring when the weather was favorable, and the days were long. I had ample day light hours as well as good weather to keep my spirits up.
If you are visiting in winter, this may be too much time spent outdoors for your liking. In this case consider skipping some of the more outdoor related activities, such as the park, lake and beach visits.
Alternate your time instead for taking well deserved breaks in a cozy coffee shop (as there are many in Hamburg) or spend more time in a museum.
Complete Itinerary for One Day in Hamburg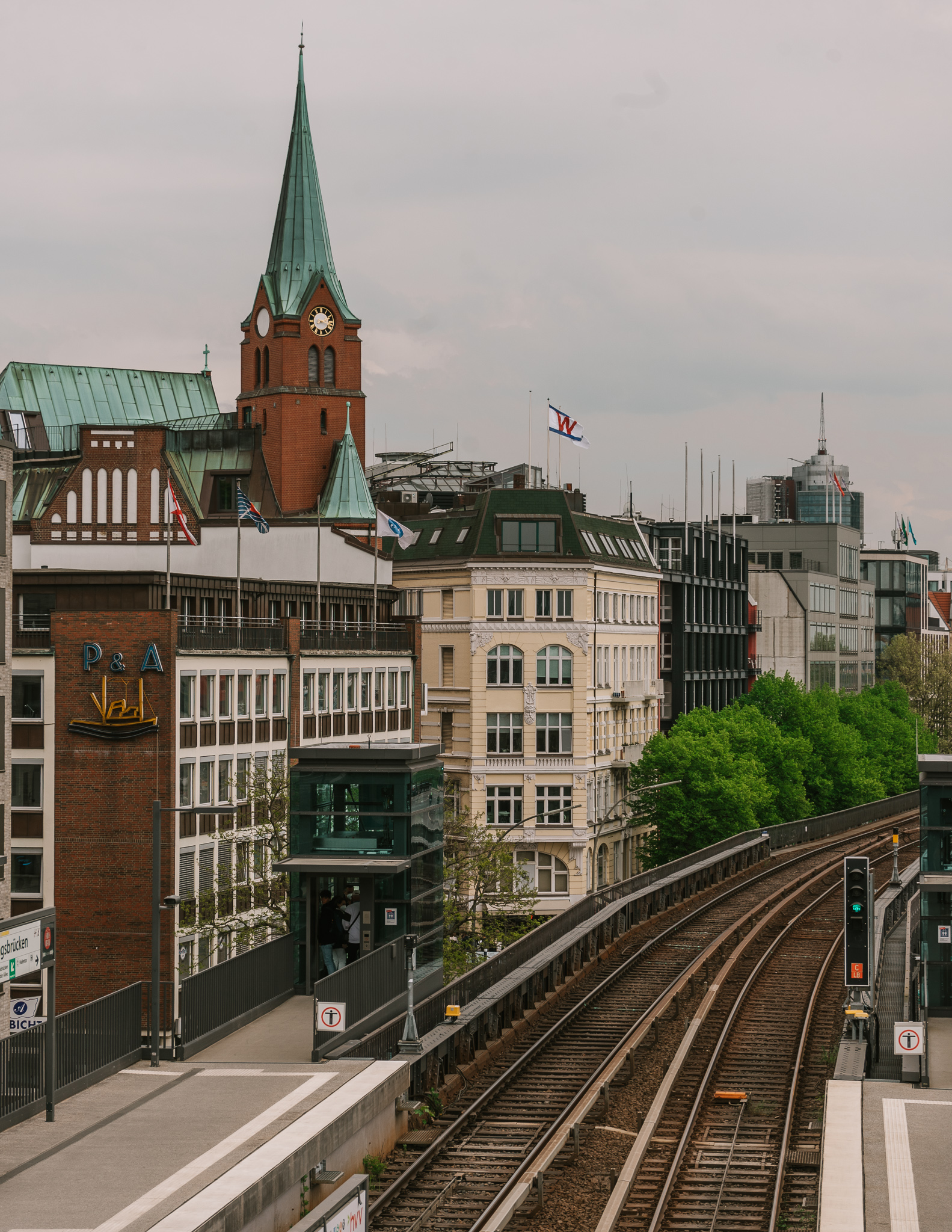 Start off your jam-packed day in Hamburg by waking up early! Be sure to wear comfortable shoes, as the city center of Hamburg is best seen on foot.
Even if it's sunny and warm when you set off for the day, bring a jacket. In Hamburg, you never know when fog will roll in.
1. Hamburg Altstadt (Old Town)
Your one day in Hamburg should start around the city center, which happens to be the old town as well. This area is usually very busy during the day, but a visit in early morning should provide some peaceful exploring opportunities.
Rathaus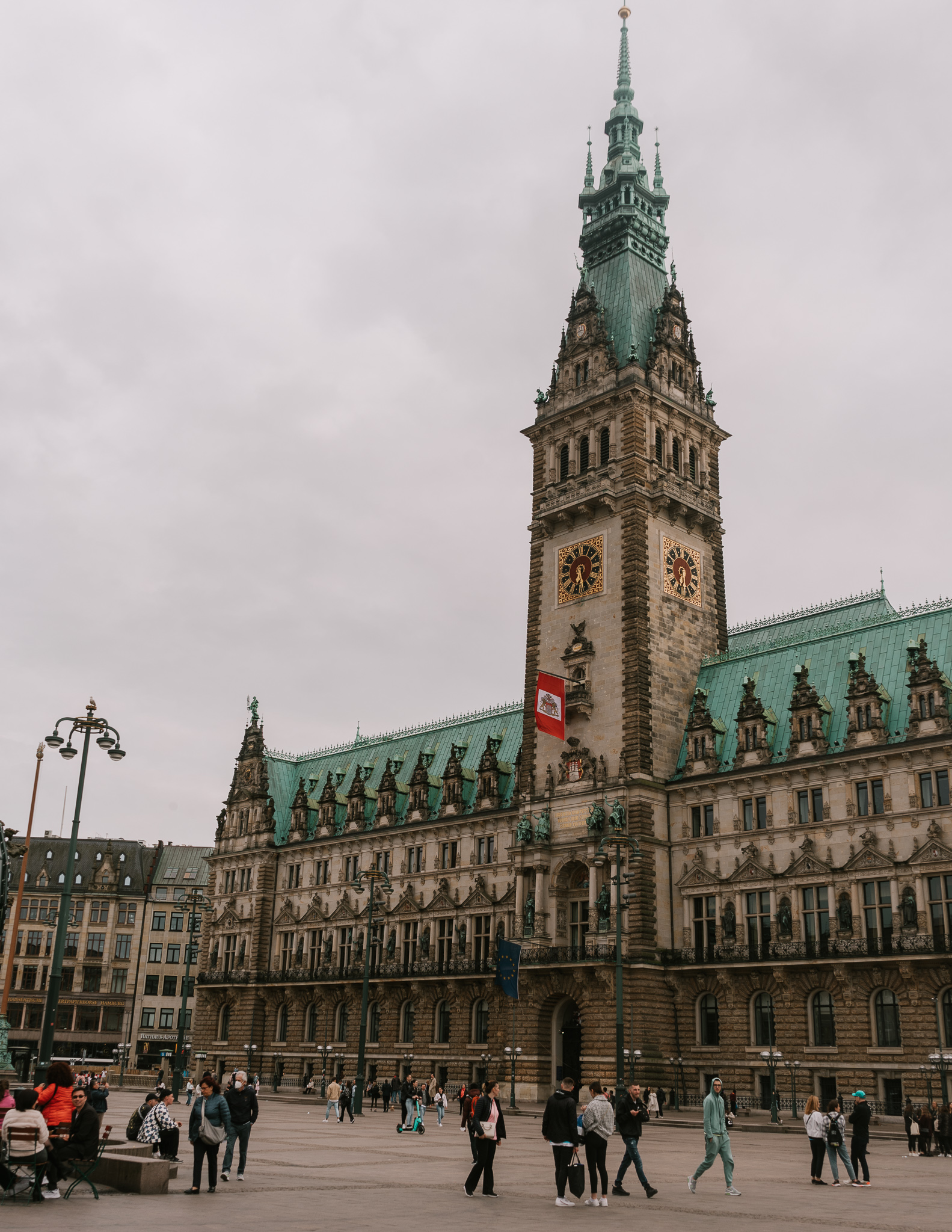 Start off by paying a visit to the Rathaus, or city hall of Hamburg. This beautiful and ornate building towers above the rest of the old town. On arrival, you can admire the beautiful clocks on its towers, as well as the intricately detailed facades of this neoclassical gem.
If you are very curious, you may join a guided tour to see the interiors. I opted not to do this as to not waste my limited time on my one day in Hamburg. So, I am unsure if tours are offered in English, but it's worth checking if you're interested!
St. Nikolai Memorial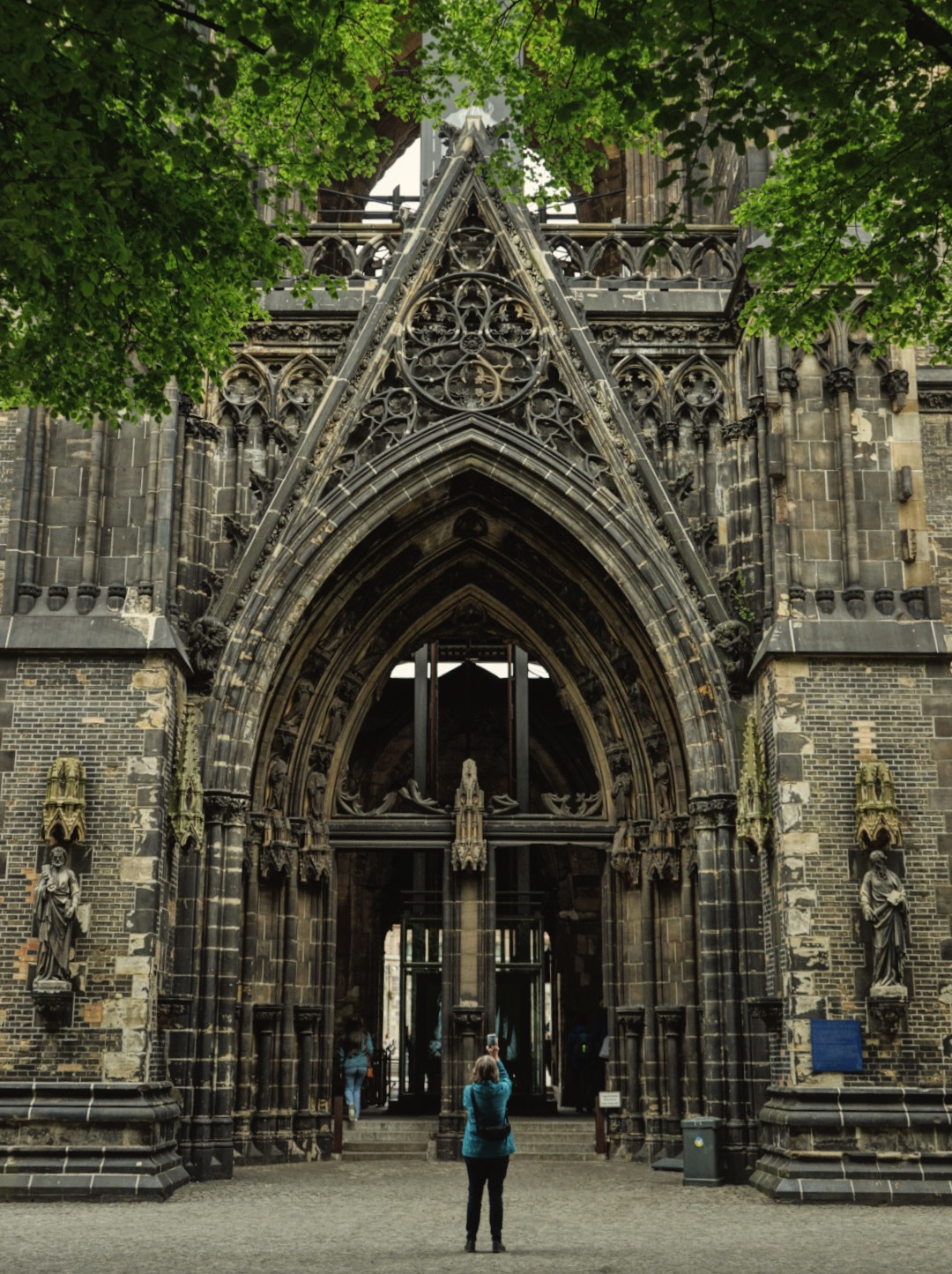 The St. Nikolai Memorial is actually the remnant of what was once a beautiful gothic style cathedral. Sadly, it was bombed into ruins during World War 2, less than a century after its completion in 1874.
Interestingly, at the time it was built, it was momentarily the tallest building in the world. Luckily the tower is still in tact today, giving way to some imagination of how grand it once was.
Today, the ruins are left standing arrested in decay. It is now a symbol of the destruction of war, and a place to commemorate those who lost their lives during such a turbulent time in German (and European) history.
Chilehaus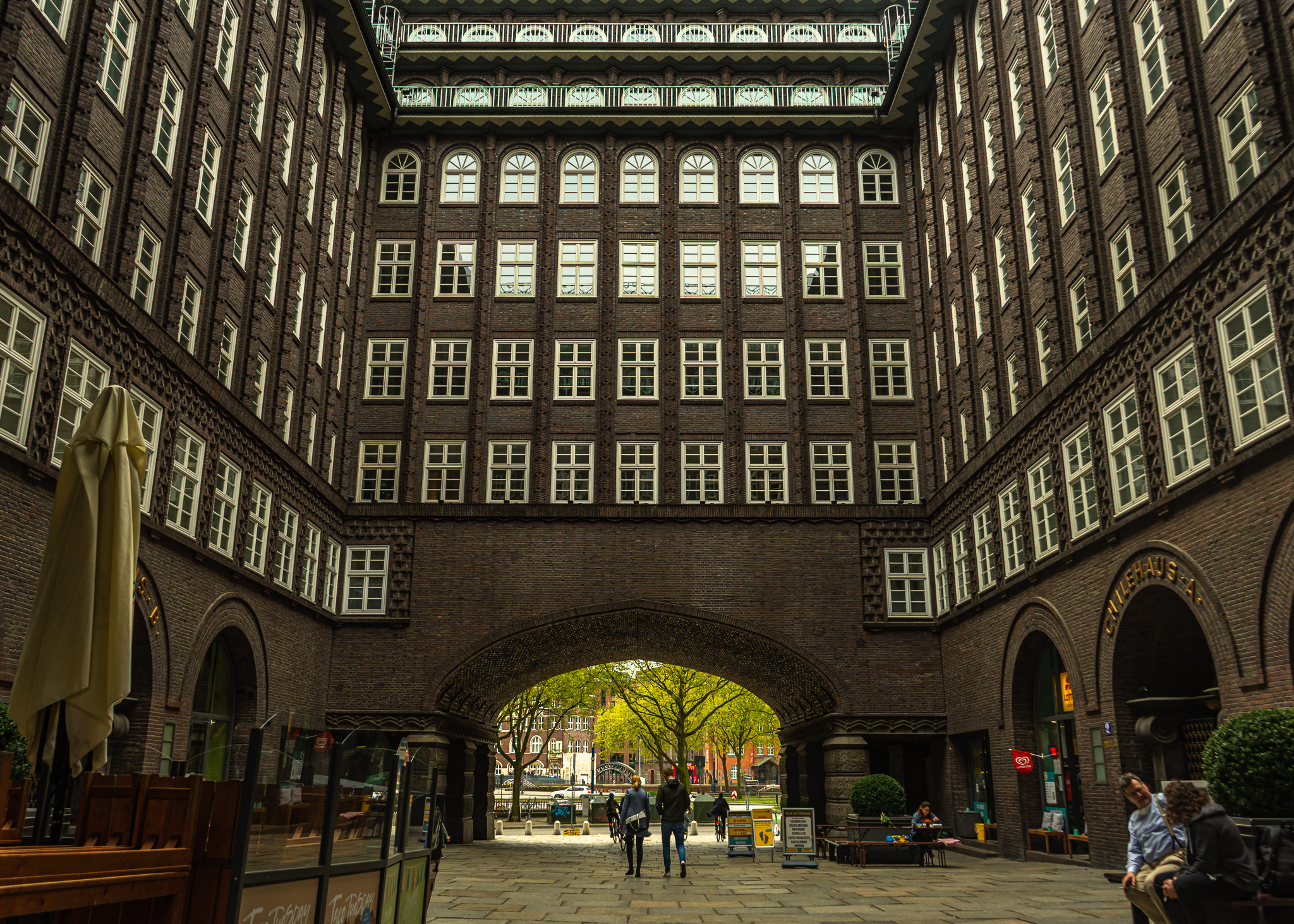 Take a quick detour to check out the Chilehaus. Upon sighting, you will find an extremely symmetrical, brick building. When you walk under the archways and enter the courtyard, you'll be surrounded on four sides by brick walls that go up ten floors.
 The building itself reflects an architecture style from the 1920s known as Brick Expressionism. Later on in your one day in Hamburg, you'll find no shortage of brick-work in general, as this is a key aesthetic in Hamburg's unique appearance.
Aside from admiring, there isn't much to see here, as the Chilehaus is actually used as an office building.
You can however, grab a quick coffee or drink at one of the few cute cafes on the ground floor in the courtyard.
Deichstraße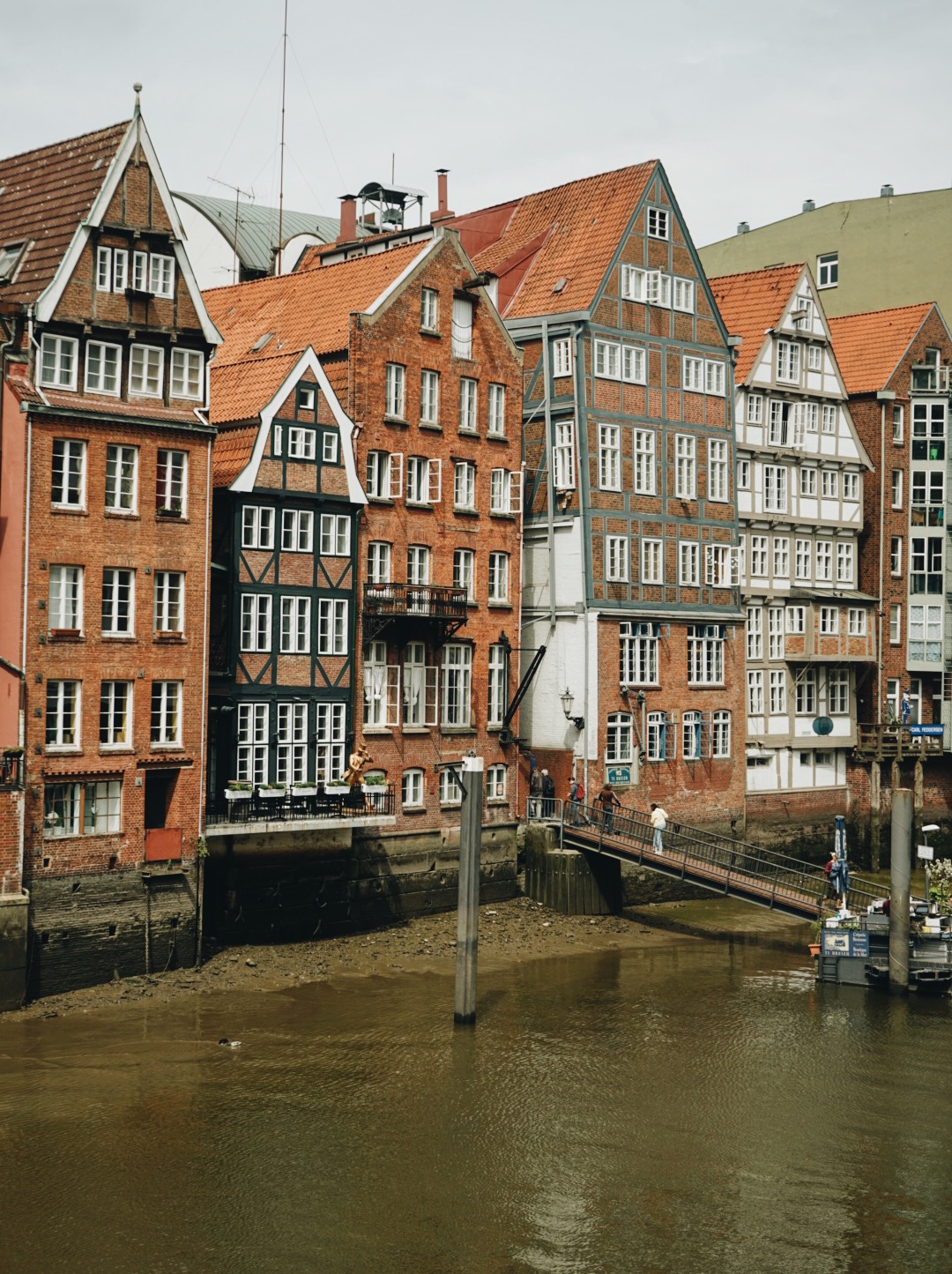 Perhaps the most iconic area in the Aldstadt of Hamburg, is the little street known as Deichstraße.
Deichstraße is the oldest street in the city, which you can definitely pick up on when walking along its cobbled streets. The townhouses here have been restored in their original form, some dating back to the 1600s!
On this street, you'll find more cute cafes and restaurants. And of course, you have one of the best photo spots of the city of the historic houses along the canal
2. Speicherstadt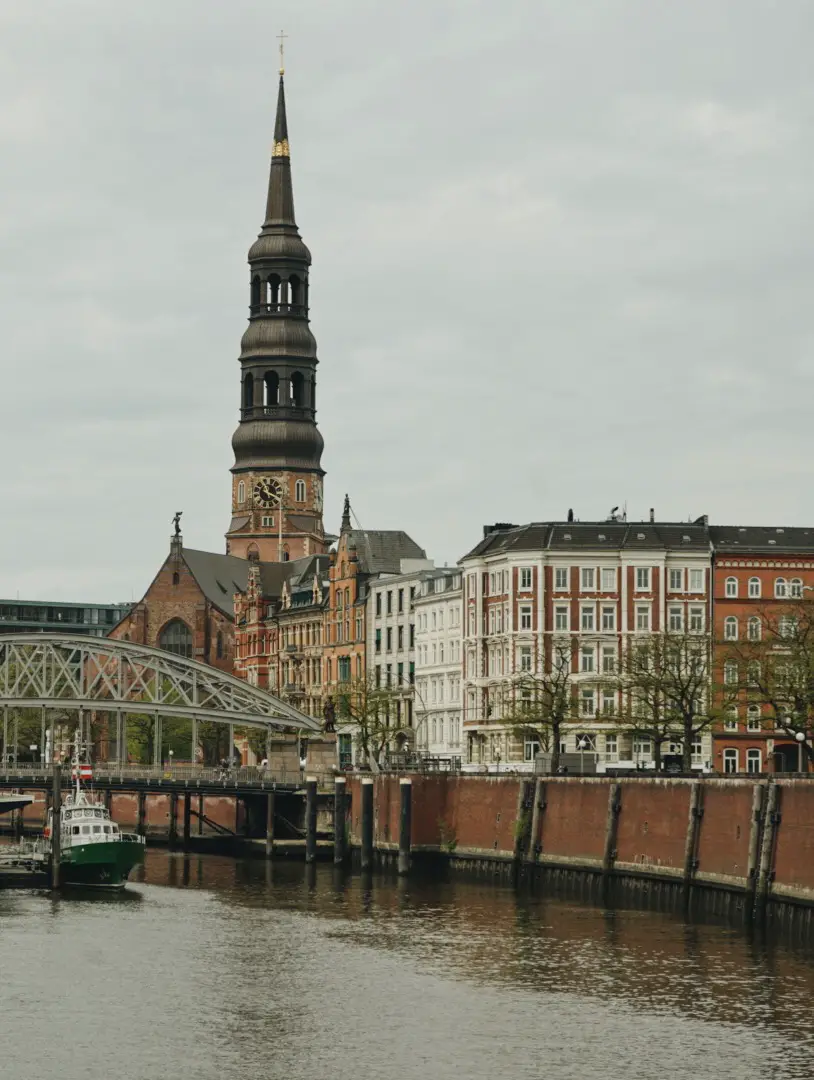 Your one day in Hamburg wouldn't be complete without visiting the Speicherstadt district. This area has gained its title as one of Hamburg's UNESCO sites due to it's historical significance as Germany's largest warehouse complex.
Conveniently, the warehouses are built on timber foundations right along manmade canals. These made it extremely efficient to bring goods right off the ships into the warehouses.
This area is amazing to explore on foot and just walk around taking in the iconic brick architecture, and crossing the many bridges and canals. It's also home to a handful of museums, from the Hamburg Dungeon to the Minatur Wunderland, one could spend a lot of time here.
Unfortunately, with one day in Hamburg you may have to skip entering too many museum (if any at all). But for longer visits, or winter visits, this would be a great place to spend several hours.
Wasserschloss
Another one of Hamburg's iconic spots, is the peculiar Wasserschloss Speicherstadt. It is a beautiful building in itself. But what makes it a favorite among tourists, is the fact that it's located right in the center of a canal, splitting it seemingly in two.
It makes a great photo backdrop, as confirmed by the crowds that form on the bridge right across from it snapping photos.
The building itself is now a restaurant, so feel free to pop in for lunch here if your budget allows!
Fleetschlösschen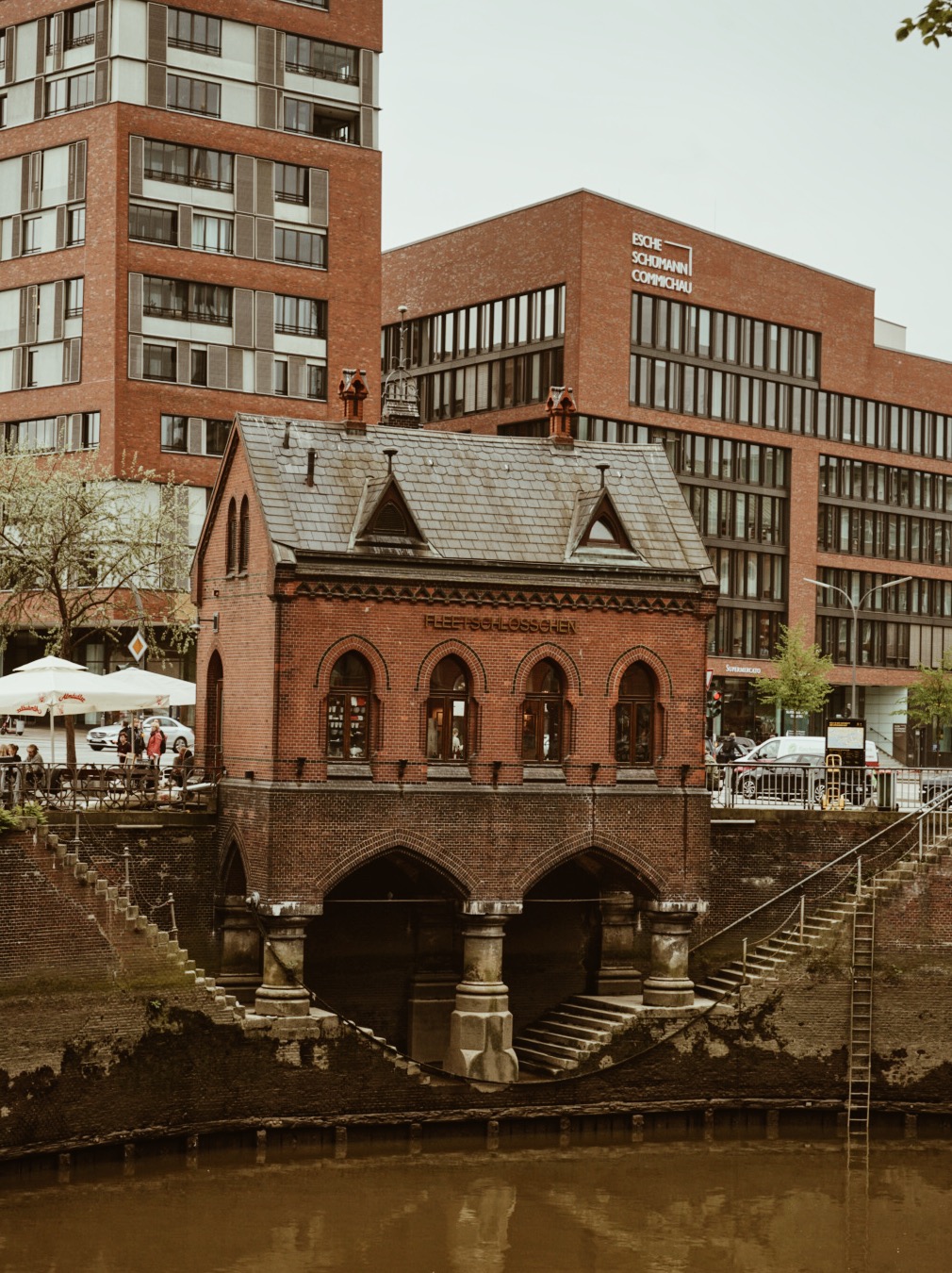 This interesting building caught my eye because of it's location. Fleetschlösschen is perched on the edge of a canal, with one side facing water and the other on the main road.
It's actually a restaurant and bar, making it a great pit stop for an early lunch or drink. I loved the interiors, which reflected a nostalgic, nautical vibe. They also had loads of photos inside on the walls, showing Hamburg from the past.
3. HafenCity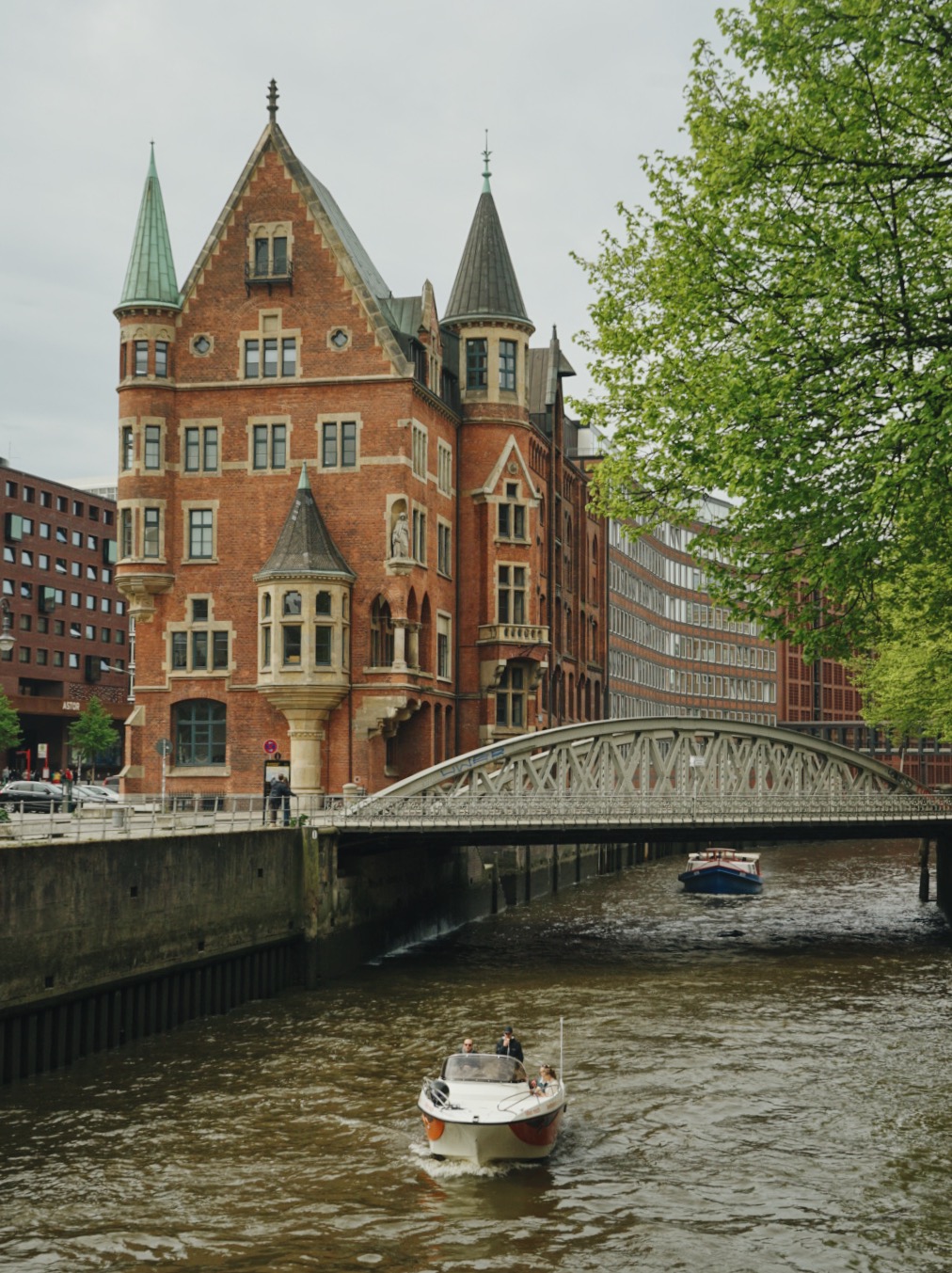 From Speicherstadt, it's just a matter of crossing a bridge to enter the Hafencity area. You may hardly notice that you're technically in a new area, except for the fact there are suddenly a lot more modern buildings among the historic brickwork.
Here you have a great mix of modern world meets history, as well as the advantage of being right along the waterfront.
Elbphilharmonie Hamburg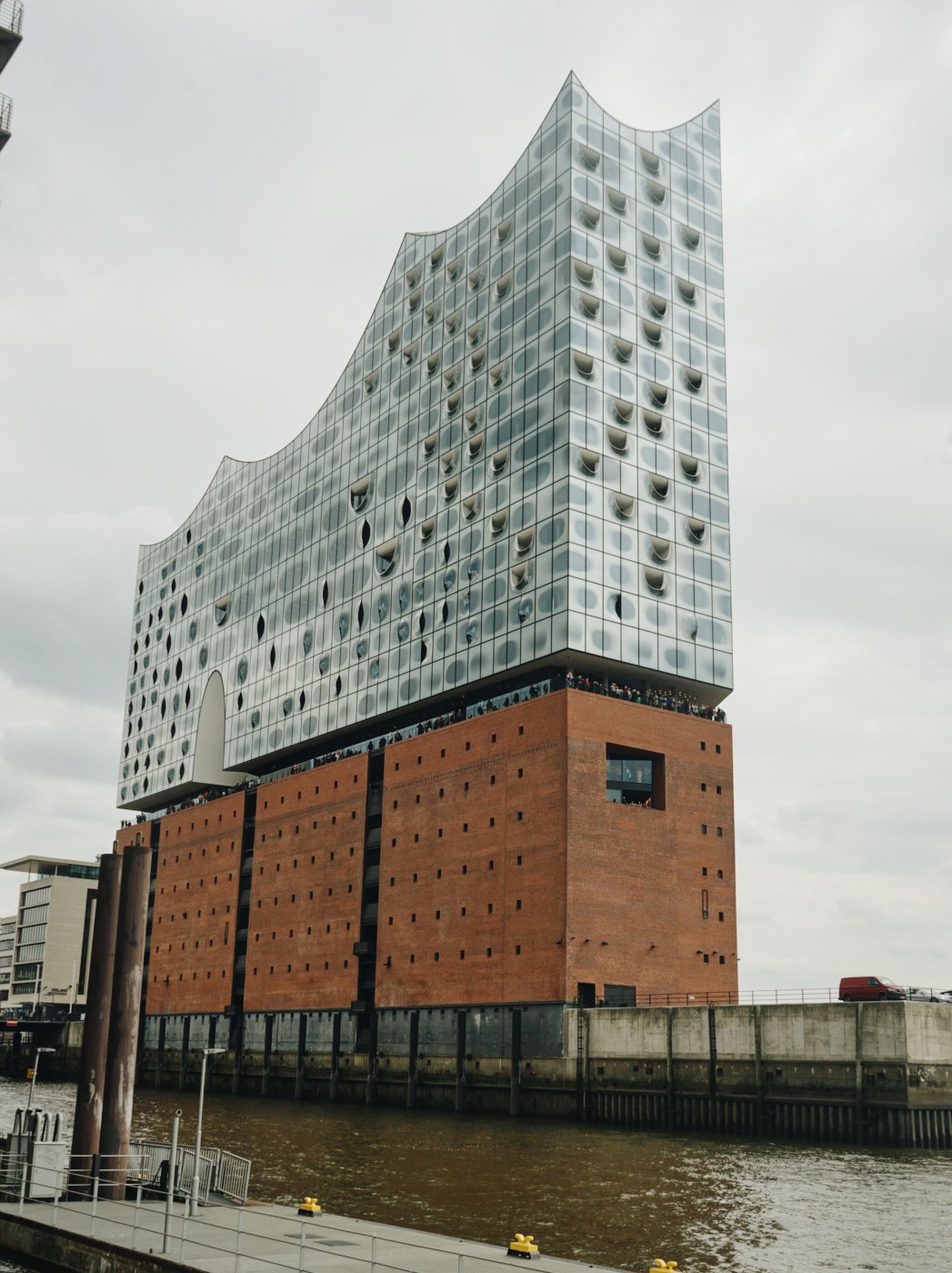 Arguably the most famous landmark in Hamburg, is the Elbphilharmonie.
Having been completed in 2017, this building is a fairly new one to meet the city's skyline. In its short existence, it quickly stole the hearts of locals and tourists alike. A point proven by the fact you can now hardly book a tour these days to visit, due to limited capacity.
Bookings must be done online, and in advanced to secure a spot. With one day in Hamburg, you may not have time to view the interiors, but it's beautiful to see from the outside, no doubt.
International Maritime Museum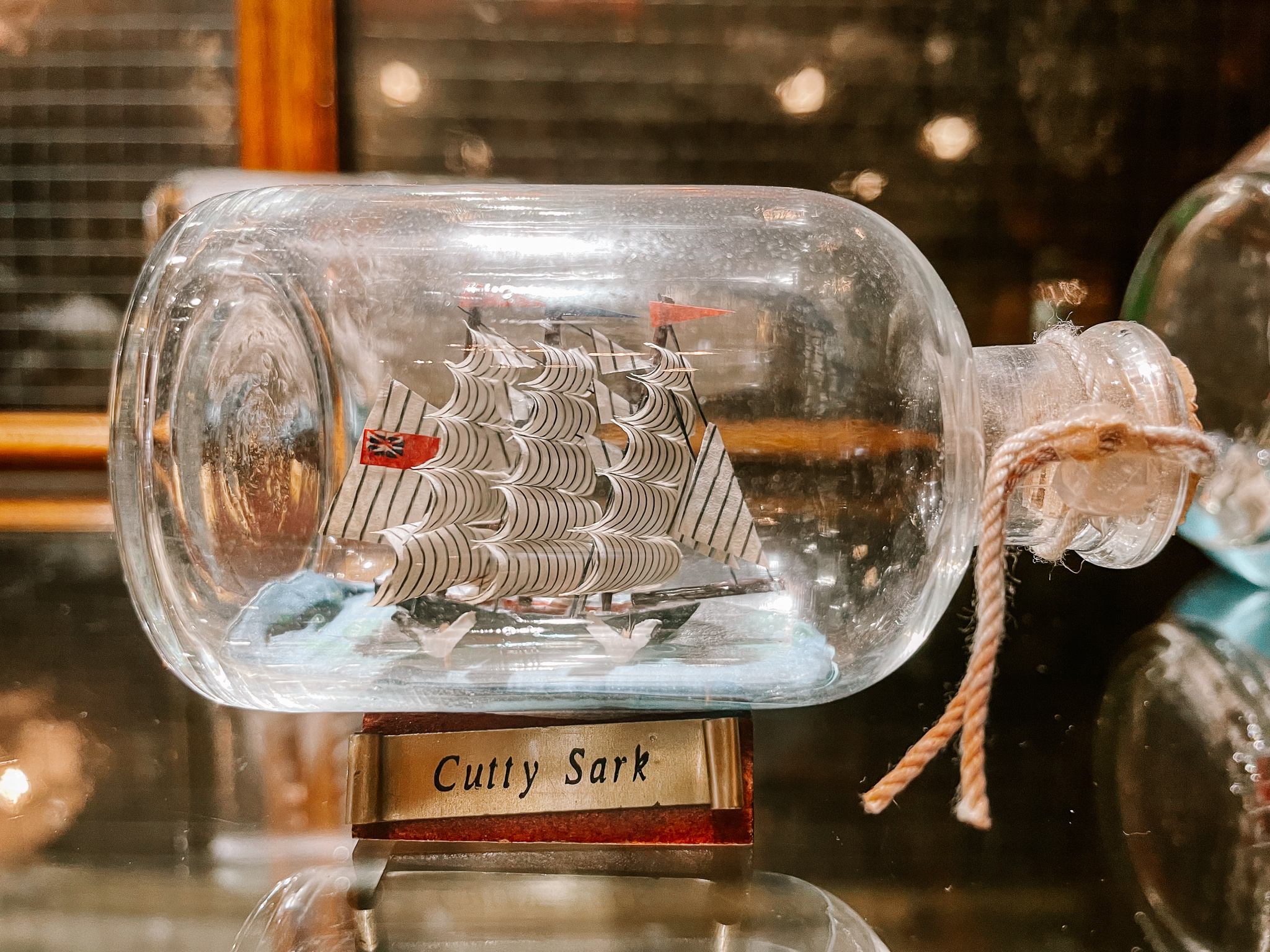 There are countless museums to choose from when visiting this city. But with only one day in Hamburg, I'd think it'd be a wise choice to choose the International Maritime Museum.
Hamburg does have a long history as a trading port, a vital part of its identity. Here, you have a great insight into all things about ships throughout history.
The building that houses the International Maritime Museum is also the oldest standing warehouse left in Hamburg. Admission is currently 11 euros, so if you have enough time to budget in your itinerary, this museum would be worth the visit.
4. Landungsbrücken Area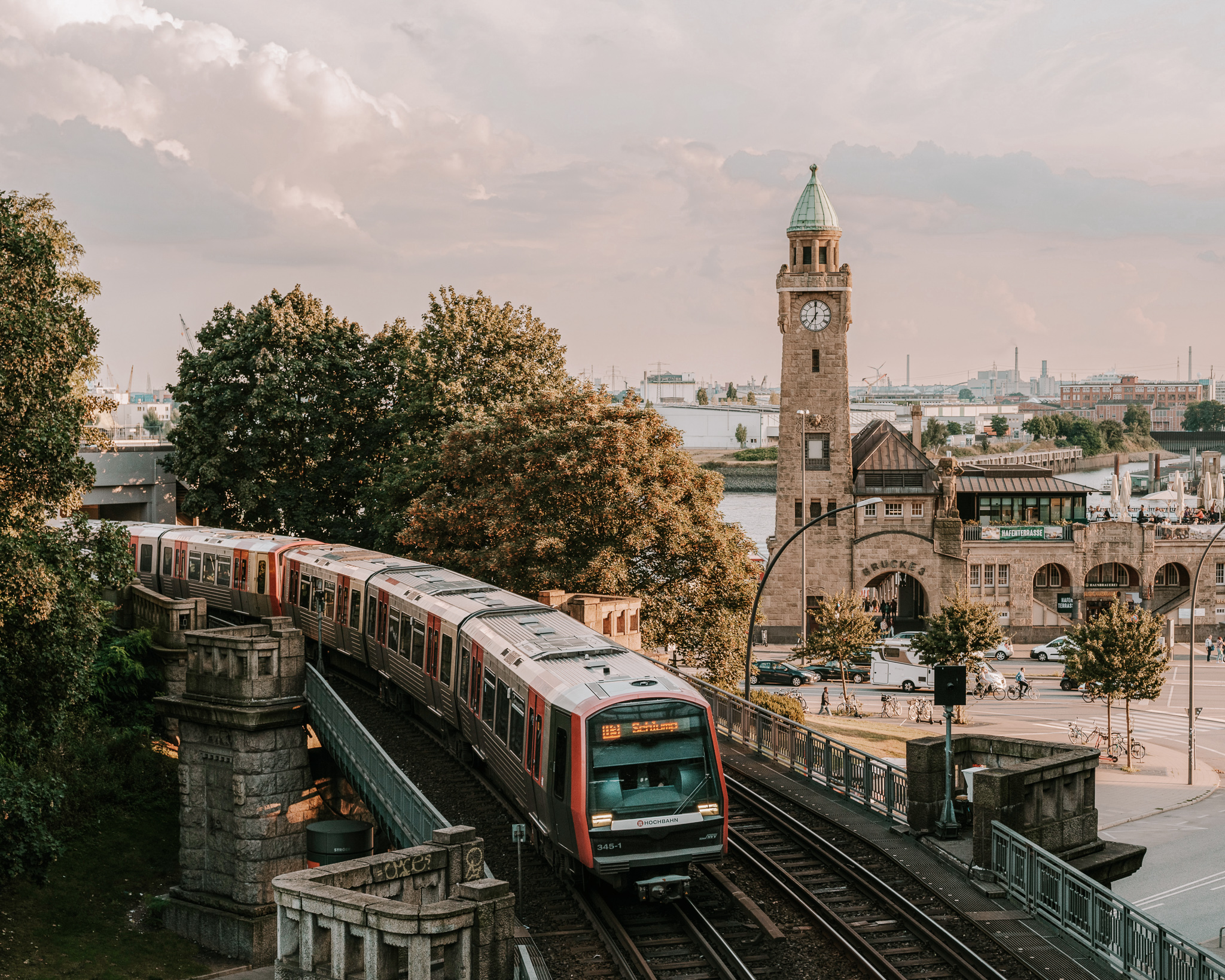 After you finish up in Hafencity and around the canals, you can either walk or take a bus to Landungsbrücken. Walking will take you around 20 – 40 minutes, depending where in Hafencity you are.
Alternatively, you can take a bus, which takes around 20 – 25 minutes (look up routes on Google depending on your exact location).
St. Pauli's Landungsbrücken
Landungsbrücken is a lively waterfront area, especially the area around St. Pauli's Pier. Historically, it was a landing pier for steamships. Today, it's definitely more of a place for a leisurely stroll among the crowds of tourists, and where you can get some local eats and beers while enjoying the river views.
Eat FischBrötchen (fish sandwich)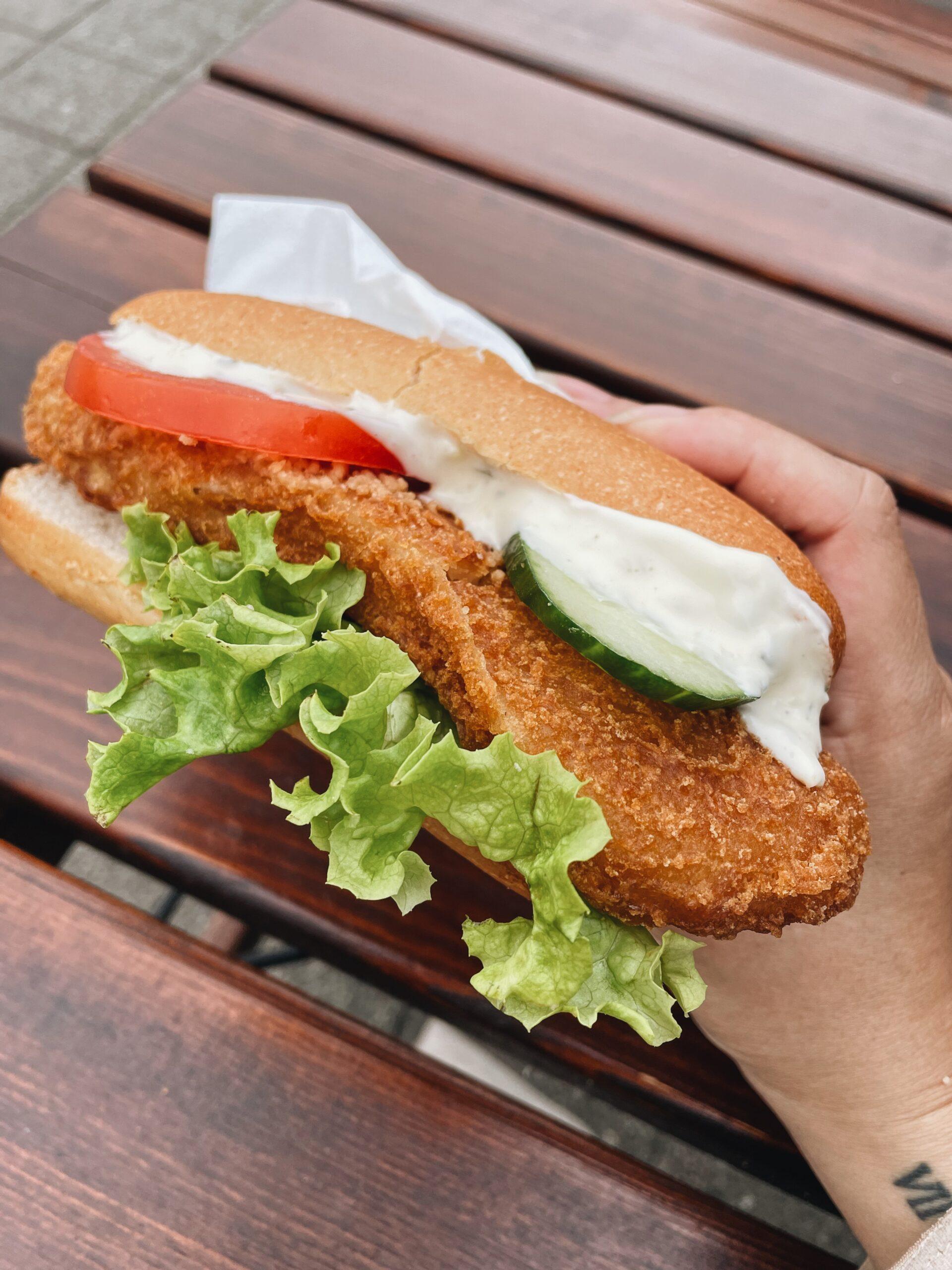 If you're like me, you may actually eat a few fischbrötchen during your one day in Hamburg. These are essentially fish sandwiches, that can be made with varying ingredients.
The classic one is with pickled herring, remoulade sauce, and onion. I'll be honest, this one did not do it for me! It was very salty, and just very fishy in general.
Luckily, these sandwiches are kind of small, so I was able to try a few others which made up for the first semi-disappointment.
They say the best fischbrötchen are made at Brücke 10, a restaurant facing the water in Landungsbrücken.
But for one day in Hamburg, I didn't want to waste time sitting in a restaurant. If you feel the same, I recommend getting a fried fish sandwich from one of the many stalls you'll see instead.
Cross the Alter Elbtunnel (optional)
The Alter Elbtunnel is a unique thing to experience in your one day in Hamburg. It actually runs underneath the Elbe River, and takes you to one of the offshore islands nearby. How freaking cool!
Not only that, but it is both car and pedestrian friendly. So you can actually walk to the docks and shipyards on the other side. It makes a great photography spot as well, and there are some historic exhibitions inside shedding light on the history of the tunnel and surroundings.
The tunnel itself is 24 meters below the surface (creepy!) and just 426 meters long – definitely doable for your one day in Hamburg.
5. Planten un Blomen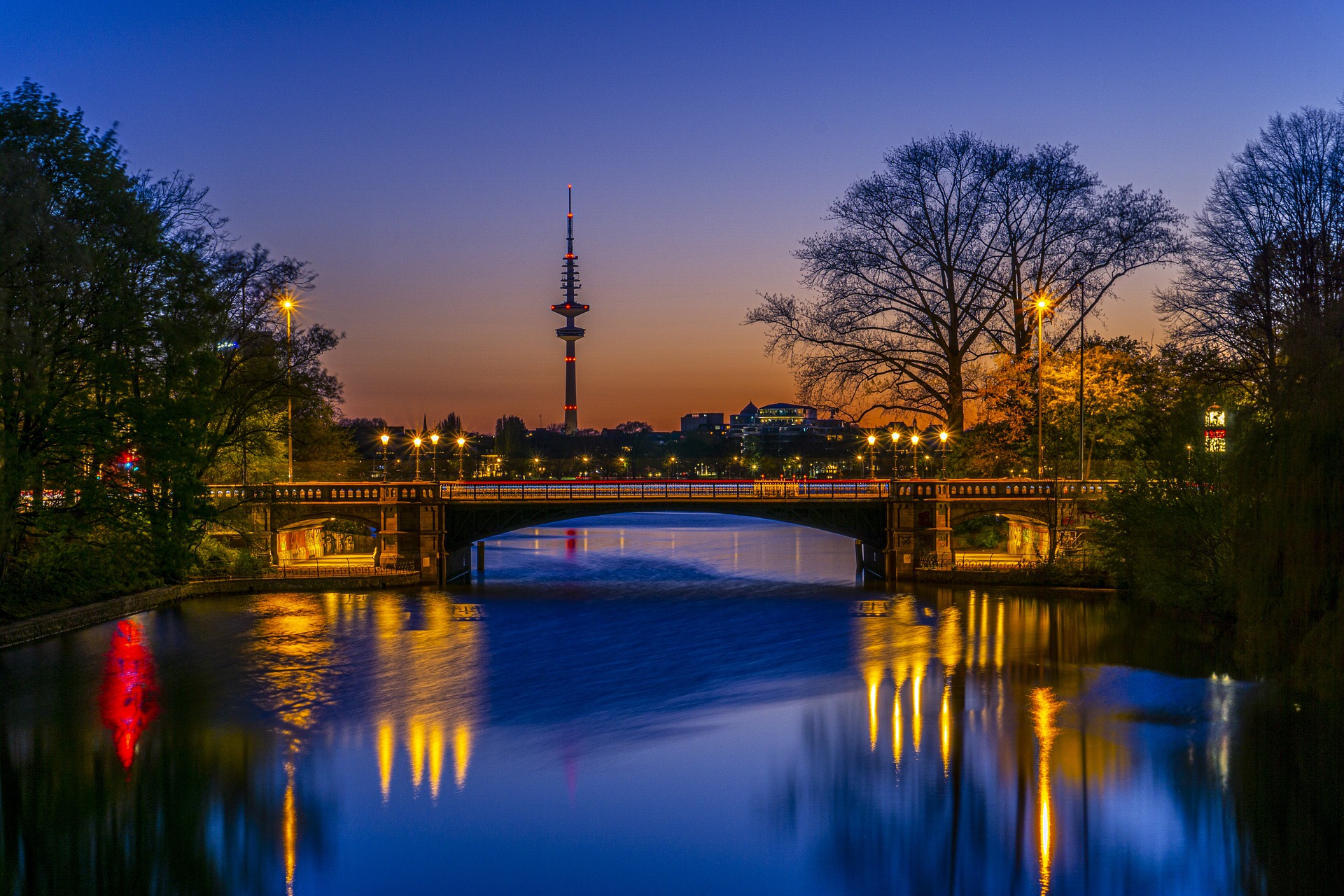 There is no question as to which park is the most impressive in Hamburg, as one quick look on Google Maps will show you that this park dominates the city.
The Planten un Blomen is also a very scenic an ideal place to spend a sunny afternoon. There are many themed gardens to explore, including a Japanese garden. Or, you can just relax in the grass as you'll see many locals doing.
If you have extra time during your one day in Hamburg I'd definitely recommend taking a detour here.
Große Wallanlagen
To get to Planten un Blomen, you may choose to cross through the Große Wallanlagen park. This park is essentially right next to Landsbrucken, and connect you right to Planten un Blomen.
This park is smaller, but is home to some historic ruins of the old city walls. It also has some small lakes and fountains as well making it a nice break from the city.
Optional: Außenalster Lake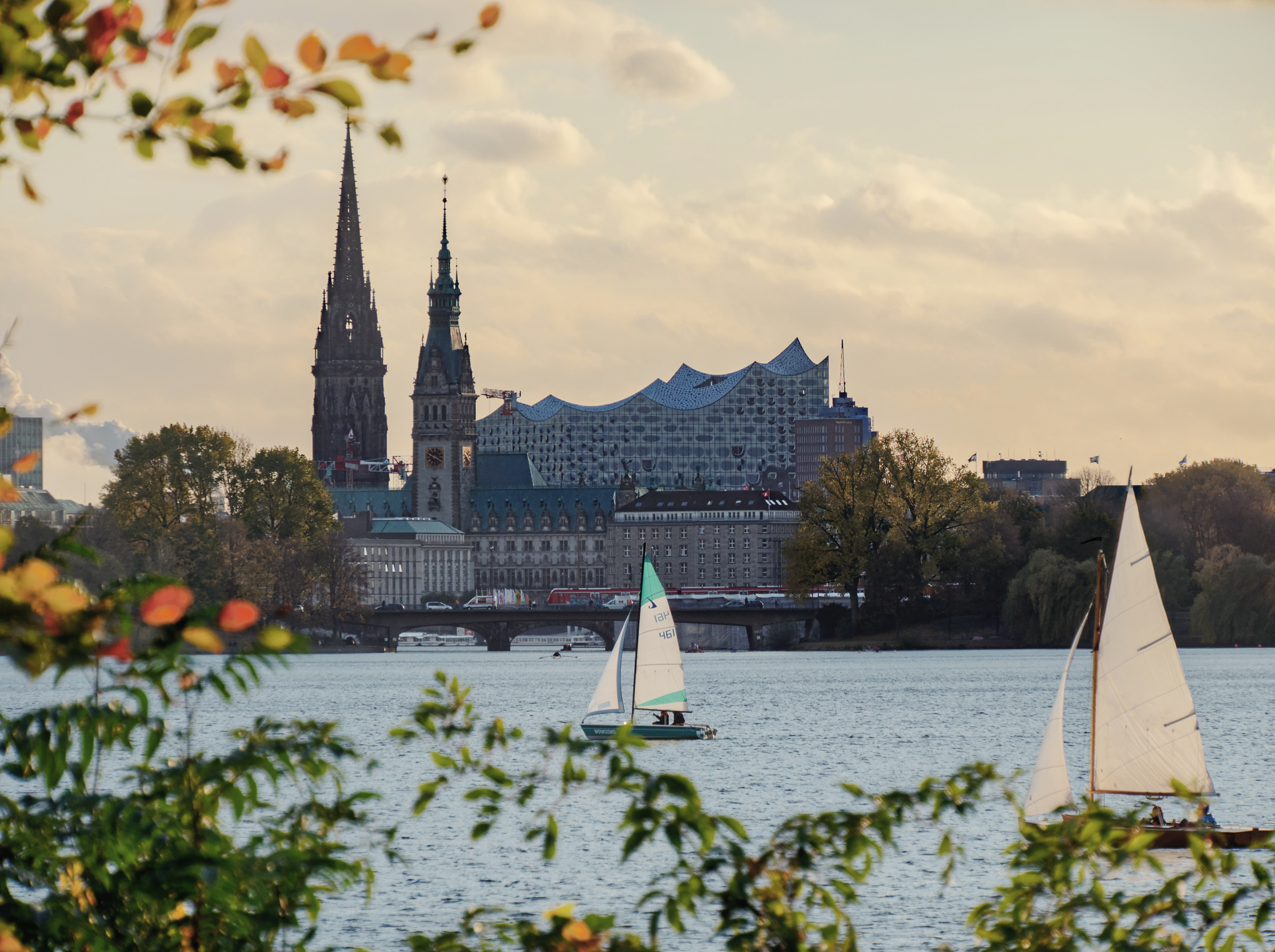 From the Planten un Blomen park, you are not far from Außenalster, otherwise known as Outer Alster Lake in English.
It's a manmade lake within the city of Hamburg. Since it borders the area of the Aldstadt, it makes a easy detour for your one day in Hamburg especially if your hotel is already in the area.
In the warmer months, the lake is a beautiful place to walk around. You'll come across great viewpoints and little parks, and probably a lot of locals just hanging out.
Keep in mind, if you choose to visit the lake, you likely won't have time to visit the next area on this list during your one day in Hamburg.
6. Elbstrand Beach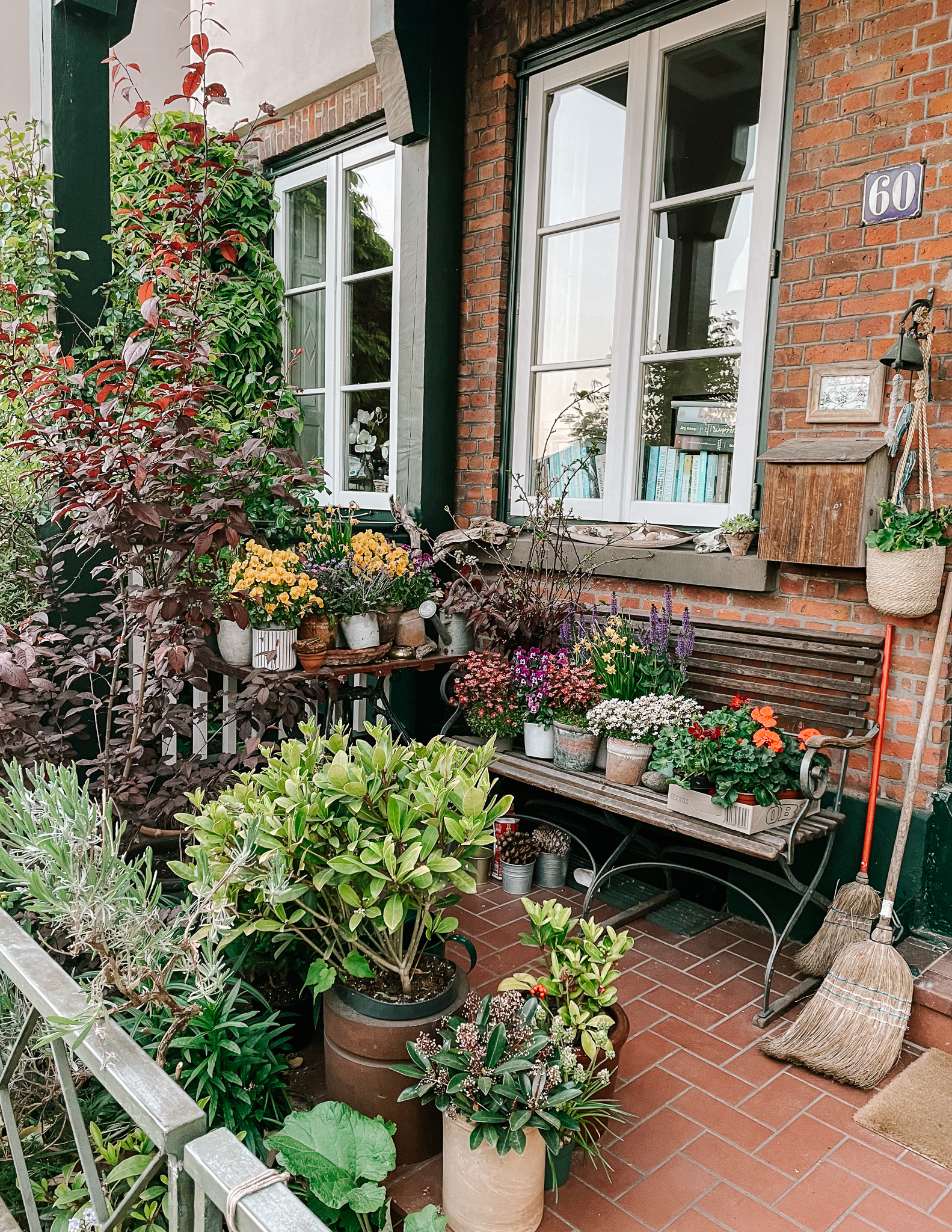 If you are visiting in or around the summertime, ending your daytime adventure on your on day in Hamburg is best spent at the beach. Yes, that's right! Hamburg has a beach.
Now Elbstrand Beach may not have those turquoise blue waters of the Amalfi Coast, nor does it provide views of the sea as far as the eye can see. Instead, you have a short stretch of somewhat soft sands, and full frontal views of the rigs and container ships near the shore.
Not exactly picture perfect, but it perfectly captures the essence of Hamburg. It's still a great place to go for a beach stroll around sunset, or grab a drink in time for happy hour. Alternatively, you can walk along the path just behind the beach and admire the charming cottages that line the beach.
7. Nightlife: Reeperbahn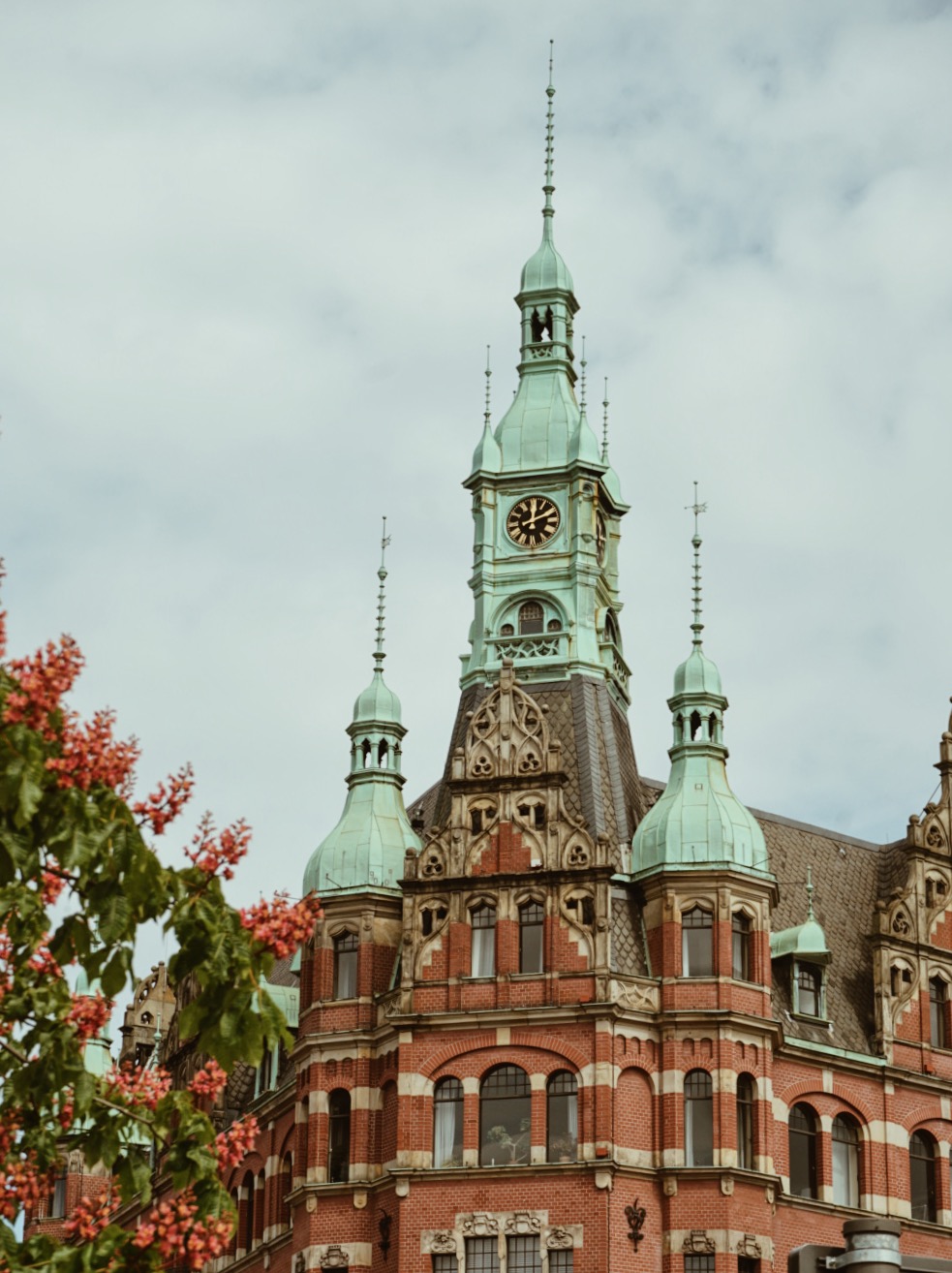 Lastly, no Hamburg itinerary is complete if I don't mention the Reeperbahn. A place that was suggested to me by virtually every single one of my German friends (who all happen to be male, go figure).
The Reeperbahn is Hamburg's answer to the red light district of Amsterdam. At night, it comes to life as a full blown neon lights zoo, very reminiscent of the Soy Cowboy district in Thailand.
It's by far the most notorious nightlife area of the city, where people come for one sole purpose: to be on their worst behavior. If that's your thing, definitely check it out.
Things to Know Before You Go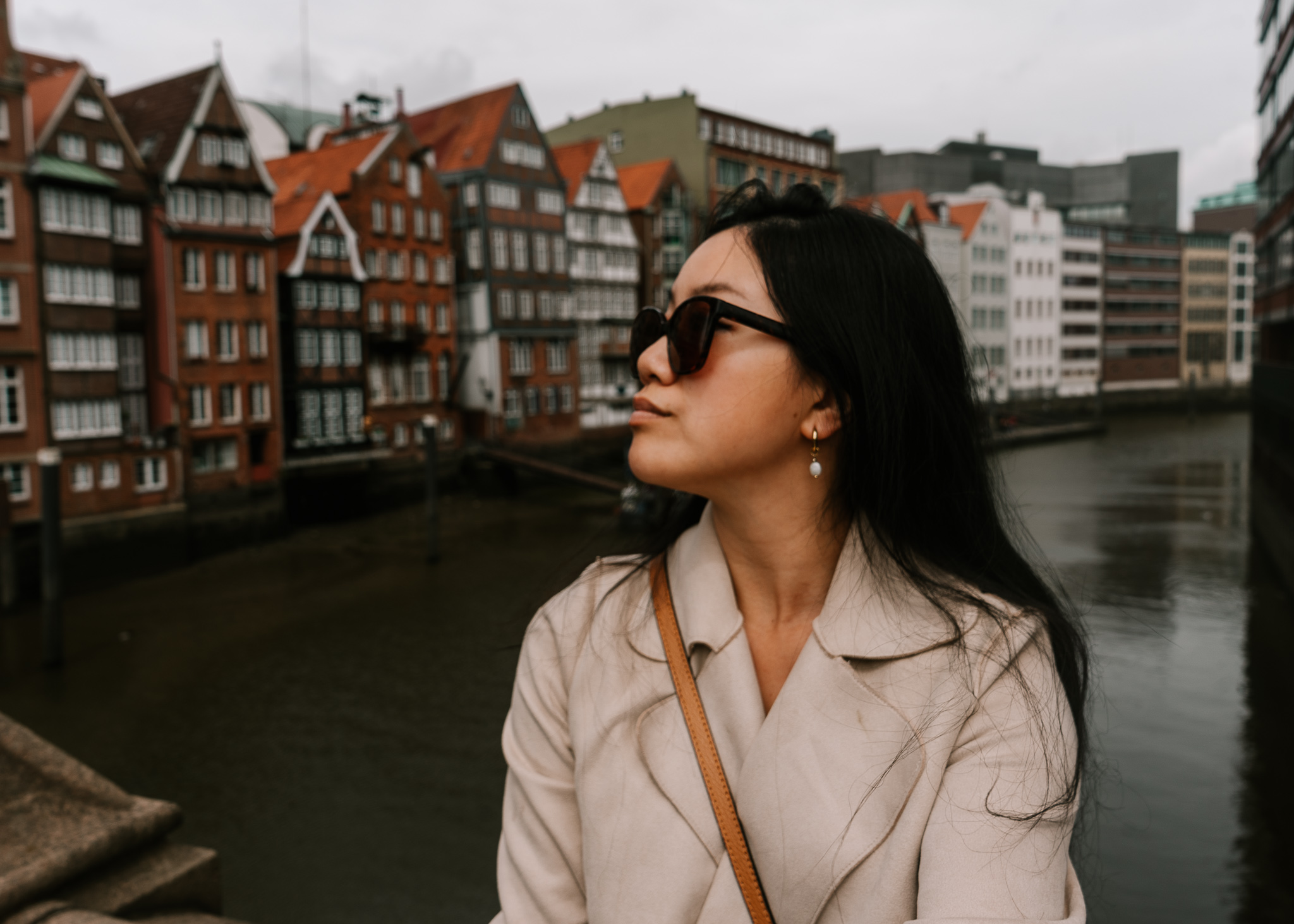 Is Hamburg Expensive?
The prices in Hamburg seemed to reflect those one would expect from a large German city. I found that things were slightly more expensive than Berlin, where I had just come from before visiting.
I think you can reasonably expect to pay around $100 for one day in Hamburg, not including accommodation since that varies so widely.
This would include a mix of eating "street food" like fischbrotchen, dinner at a nice restaurant, a coffee or beer here and there, 1 museum visit, and taking the train a few times if needed.
If you plan to drink and party, you can easily double that.
Is Hamburg Safe?
Hamburg is generally a safe city. Walking around, even at night, doesn't pose any threat even to solo female travelers. There are some questionable characters that hang out around the main train station, so just be sure to keep your personal items secure in this area.
If you plan to go out at night, of course the risks increase. In areas like the Reeperbahn, it's not unheard of to be pick pocketed while intoxicated. If possible, drop off valuable items you won't need back at your hotel before going out for the evening.
If you visit during a football (soccer for the Americans) match like I did, you will encounter a special demographic of people who seem to thrive off being as belligerent as possible.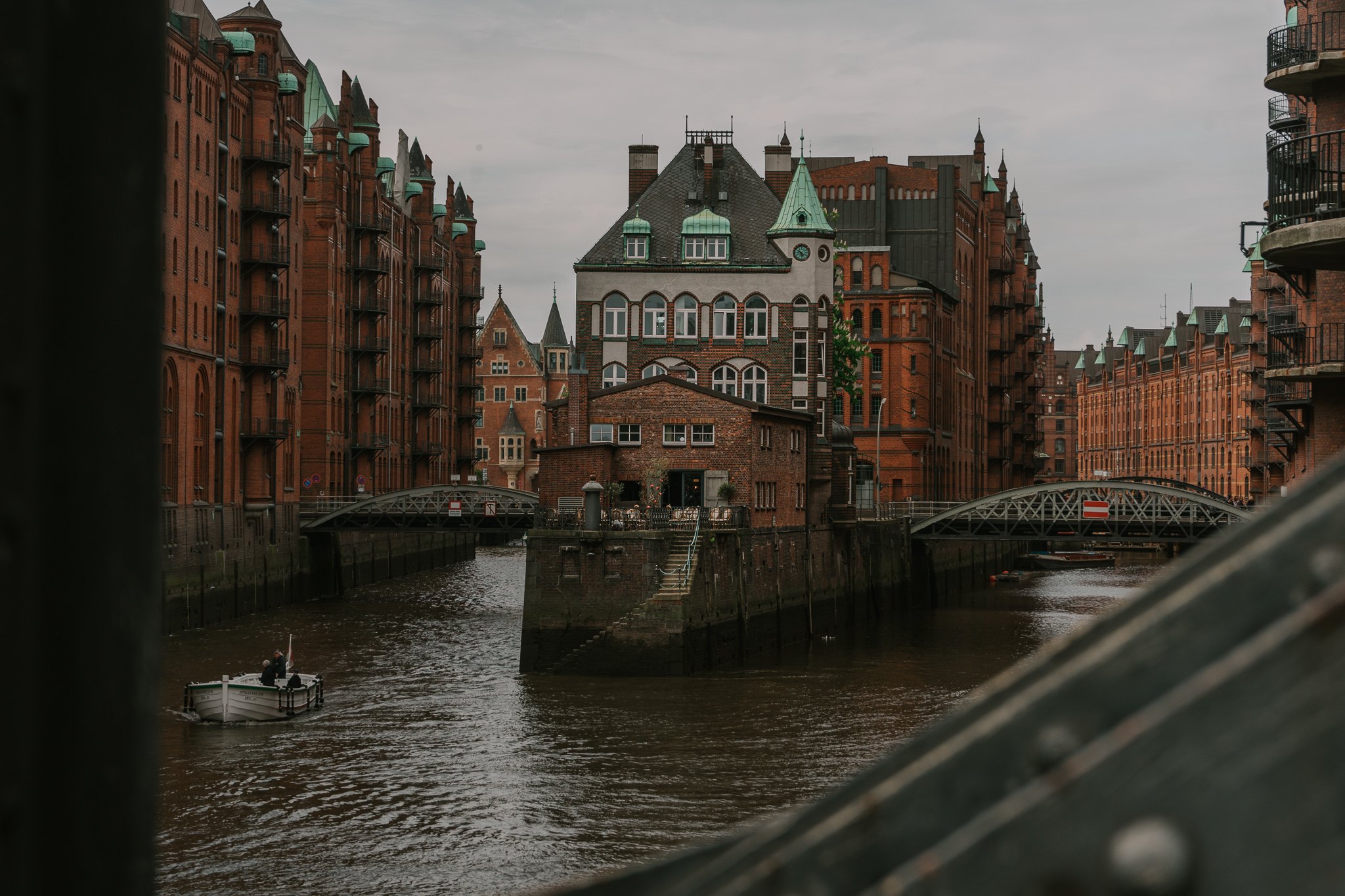 Best Time to Visit Hamburg
The best time to visit Hamburg is definitely during summer, or the weeks right after, or leading up to it.
At this time, the weather is perfect. The trees are lush and green, and the parks are invitingly full of life. I visited in May, and still had a bit of gloom, but the temperature was ideal.
Visiting in the colder months is fine too. There is so much to do in Hamburg that even if you had to spend most of your day in Hamburg indoors, you could still have a great trip.
Where to Stay
I stayed in two areas in Hamburg: one night in the Aldstadt and one night around St. Pauli's (near the Reeperbahn).
Both make good bases. The Aldstadt was the best in terms of location, and if you're coming by train it's where the main station is. However, it is always loud and busy, night and day.
St. Paulis was further outside the main area, but close to nightlife, and an intermediary location to get to Elbstrand Beach. Its close proximity to the red light district does mean there is a higher chance of loud drunk people coming home to your hotel on weekends, but you can stay just a bit further from that area to avoid this.